Pregnant woman suffers serious injury and loses her baby in NYC car crash caused by reckless speeding driver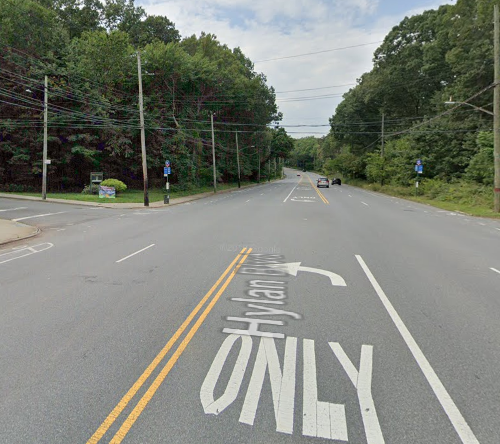 A pregnant woman lost her baby and suffered serious injury in a car accident in Staten Island, NYC last Saturday. The accident occurred on Hylan Boulevard. A 26 year old male and his 28 year old pregnant female passenger were driving south on Hylan Boulevard.  As they were  in the left tuning line attempting to make a turn onto Cornelia Avenue, they were hit frontally by a Jeep Grand Cherokee travelling at high speed. The driver of the Jeep was identified as 21 year old Alexander Iacone. He was racing North on Hylan Boulevard and shifted into the left turning lane striking the Nissan. The impact was so strong that both vehicles careened into the woods. Iacone was driving without a license.
The 28 year old female passenger was rushed to the hospital where doctors performed an emergency C section but the baby didn't survive the accident. The mother sustained serious injury but was in stable condition. The male driver was also hospitalized and treated for several injuries that include lacerations to his knees and to his hand.
The reckless 21 year old driver sustained an arm injury. He was also transported to the hospital and later arrested. He was arraigned in Criminal Court in St Georges on charge of aggravated unlicensed operation of a motor vehicle, reckless driving, reckless endangerment and second degree assault.  Iacone could face a homicide charge depending on the results of a pending autopsy of the baby. If the City medical examiner determines that the baby took his first breath at the hospital, Iacone could be charged with homicide according to the New York Law.
Iacone told the police that he was cut off by an Audi. At only 21 year old, Iacone had his license previously suspended or revoked four times. His bail was set at $15,000 cash or $30,000 bond.
Read more in the SI Live
Location of the Crash picture: courtesy of Google Map