To prevent truck accidents, The NHTSA plans to mandate electronic speed limiter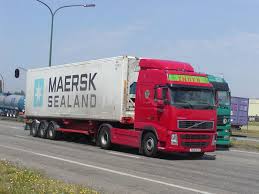 1,000 people die in truck accidents related to speed every year in the US. If truck drivers weren't able to drive faster than 60 mph, the NHTSA estimated that half of these people would be alive. For almost 10 years most trucks in the world have been equipped with electronic technology that can limit their speed but so far US truck operators have not been legally required to use this system. Few of them are using them. Schneider National, a truck carrier from Wisconsin is one of the only companies to use them on all its trucks for two decades. Traffic safety advocates and industry trade groups have been pushing for truck and bus companies to use this safety device for years.
Finally last month, the NHTSA released proposed rules to mandate electronic speed limiters in all trucks and buses with a weight equal or bigger than 13 tons. The NHTSA is not sure yet if they also want to apply these rules to the vehicles already on the roads. They are also hesitant in the choice of the speed limit. Should it be 68 mph, 65, mph or 60 mph? Traffic safety advocates want the lowest speed because it potentially saves more lives but independent truckers who are paid by the number of loads delivered see the speed limiter as a decrease in their income. They argue that a truck that goes slower than the rest of the traffic also causes risks of accidents.
In the Canadian provinces of Ontario and Quebec, electronic speed limiters are mandatory and must be set at 65 mph. In Europe, electronic speed limiters have been mandatory since 1993 for big trucks of 13 tons and more. The European Commission is planning to introduce the same regulation for smaller trucks as well.
Another positive aspect of speed limiters is that they are economical and good for the environment. According to the NHTSA, mandatory speed limiters on big trucks would save more than $1 billion in fuel expenses every year.
Read more about it in Fair Warning
Picture: courtesy of Wikipedia