Product Liability: After being pressured General Motor expands its recall to all models with ignition switch problem and admits 13 deaths in car accidents during which the airbag failed to deploy
Last week the plaintiff's lawyer in a now settled product liability lawsuit against GM that showed that the car maker knew about the defective ignition switch before the cars were sold, sent a letter to the NHTSA asking them to require GM to explain why it only had recalled half of the cars affected by an ignition switch issue that previously led to the death of his former client (Melton v. General Motors et. al.,).
In a previous blog we also questioned this recall.
Today General Motors announced that it was doubling the size of last weeks recall to include all models with a defective ignition switch. In addition to the 2005-2007 Chevrolet Cobalts and Pontiac G5 recalled on Feb. 13, GM said it will recall another 748,000 cars in the U.S., including 2003-2007 Saturn Ions, 2006-2007 Chevrolet HHRs and 2006-2007 Pontiac Solstice and Saturn Sky models.
GM also announced that 13 deaths related to faulty ignition switches that prevented the air bag from deploying during a car accident have been reported instead of the 6 deaths announced by GM last week at the time of the first recall.
Read more in the Detroit News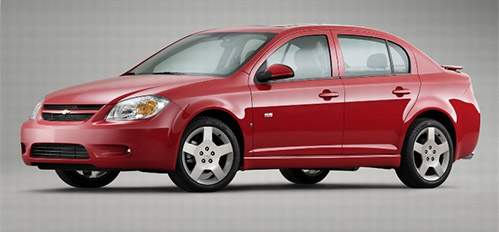 The 2005 to 2007 Chevrolet Cobalts are part of the recall