Product Liability, Product Recalls – Celebrating the 5th Year of the Consumer Product Safety Improvement Act (CPSIA)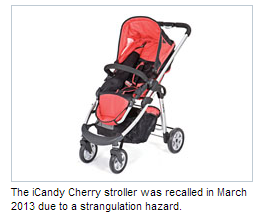 Millions of toys that contained dangerous levels of lead paint and other toxins as well as dangerous children products have been recalled since the Consumer Safety Improvement Act was signed into law 5 years ago.
This bipartisan legislation made a real difference in protecting young Americans from personal injury and wrongful death.
Read more in Consumer Reports.