Senate safety hearing on truck accident prevention dominated by discussions on 34-hour restart provision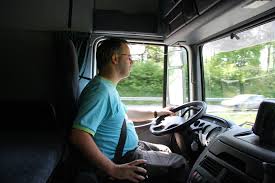 In order to better prevent truck accidents and save lives, a new provision that took effect a year ago was added to the Hours of Service rule for truck drivers. The provision limits the maximum average work week for truck drivers to 70 hours instead of 82 hours. The provision also allows truck drivers who reach the maximum 70 hours of driving within a week to resume if they rest for 34 consecutive hours, including at least two nights when their body clock demands sleep the most – from 1-5 a.m and require truck drivers to take a 30-minute break during the first eight hours of a shift.
This week at the Senate Hearing on Truck Safety, the 34-hour restart provision was at the center of the discussions. Some senators waned to suspend the provision while the FMCSA studies its impact on safety arguing mostly that too many trucks are hitting the road at dawn. Anne Ferro, chief of the Federal Motor Carrier Safety Administration, defended the restart. She said that the provision helps in saving 400 lives a year and doesn't affect truck companies. She also said that the agency estimates the provision is putting about 250,000 more trucks on the road, "a drop in the bucket compared to the 10 million" already on the road.
Read more in Heavy Duty Trucking website
Picture: courtesy of Wikipedia