Speed cams cut out of final New York State budget deals a blow to vision zero plan to reduce traffic fatalities in NYC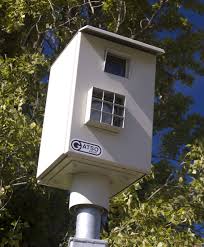 Speeding is the leading cause of traffic accident deaths in New York City but the 160 new speed cameras requested by New York City Mayor De Blasio as part of the Vision Zero action plan have been denied by Albany. Also denied were speed cameras for Nassau County, Long Island.
The installation of new speed cameras are part of De Blasio's Vision Zero plan to reduce traffic fatalities. According to the Vision Zero action plan, previous studies in other cities such as Washington DC show that fatalities have been reduced by 20% at intersections where speed cameras were installed.
There is still hope that New York may get new speed cameras though. A bill from Assembly Speaker Sheldon Silver would make up for much of what was lost in budget negotiations, bringing speed cams to Long Island and expanding NYC's automated speed enforcement program by 120 cameras. With Silver sponsoring this bill, it should pass the Assembly. The question is whether it will also find a champion in the State Senate majority. Senate Co-Leader Jeff Klein led the push to create NYC's school zone speed cam program after Senator Marty Golden stymied automated speed enforcement in last year's budget.
Read more in New York Streetblog