Trust and Reliance: A Powerful Theme for Cross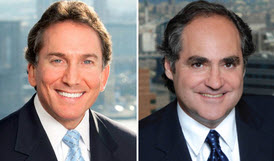 The trust and reliance that we place in those who make crucial decisions about our health and safety often goes unchallenged until something goes wrong. But when something bad does happen, the concepts of trust and reliance can form the basis for the successful prosecution or defense of a claim.
In their recent  Trial Advocacy column in the New York Law Journal, NYC Personal Injury Attorneys Ben Rubinowitz of Gair, Gair, Conason, Rubinowitz, Bloom, Hershenhorn, Steigman & Mackauf, and Evan Torgan of Torgan & Cooper explore proper trial techniques that can be used to develop and explore the adequacy or inadequacy of those major decisions.