Two killed, 5 injured including 3 in critical condition in fiery North Manhattan crash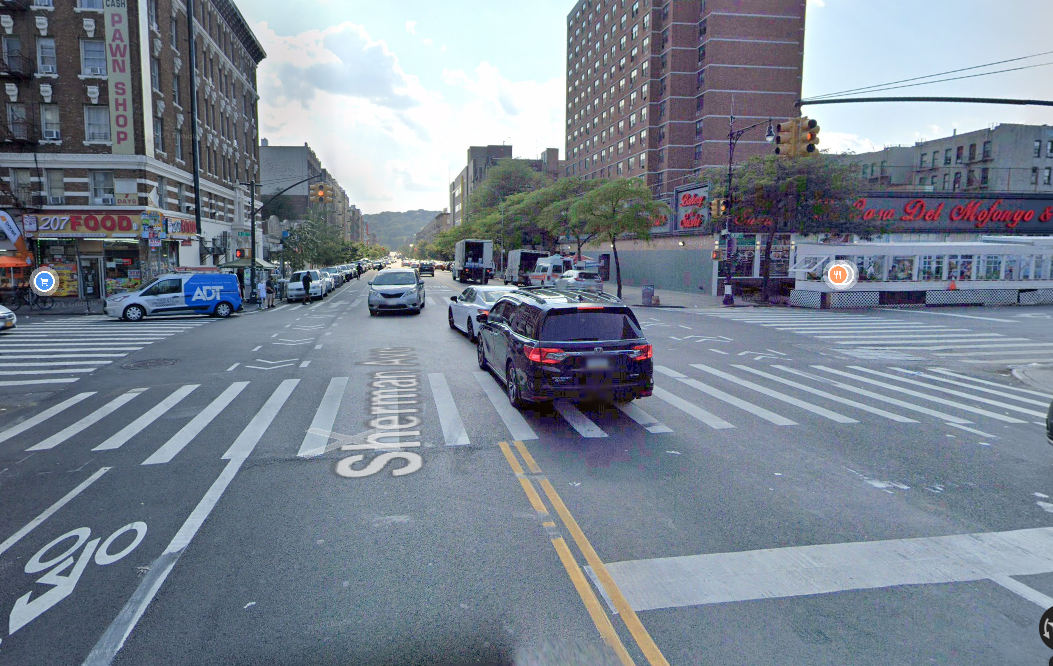 Two pedestrians are dead, and 5 car occupants are seriously injured including 3 in critical condition after two cars crashed on dangerous Sherman Avenue in Inwood. The accident occurred on Wednsday early morning around 4:00 am on Sherman Avenue near the intersection of West 207th Street. 31 year old Joel Adames from Manhattan and 40 year old David Fernandez from the Bronx were walking on the sidewalk of Sherman Avenue when two cars collided and one of them jumped the curb and fatally struck the two men. Fernandez was a beloved local barber and both friends had just left the barber shop location and were walking on the sidewalk when the accident occurred.
A total of 5 occupants were in the BMW and the Subaru, when the BMW driver who was travelling North on Sherman Avenue veered onto the Southbound lane and collided with the Subaru that was travelling South. The Subaru then jumped the curb and killed the two pedestrians.  The 3 occupants of the Subaru were critically injured and rushed to the hospital. Two other people who were car occupants were also injured.
Sherman Avenue is a dangerous speedway where crashes are common
Sherman Avenue is extremely dangerous, Local residents and street safety advocates are calling for more safety measures in the area. Transportation Alternatives notes that no speed cameras are installed in the zip code where the deadly crash occurred and the Gothamist goes even one step further, proposing to change the law and have speed cameras installed not only in school zones but also in dangerous areas that are known for speeding.
2016 road diet was not enough
Despite a road diet in mid-2016 during which the DOT changed the 4 lane street into a 2 lane street with unprotected bike lanes, Sherman Avenue remains extremely dangerous with, according to StreetBlog, 200 crashes reported during the 30 months after the road diet. 5 cyclists, 25 pedestrians and 40 motorists were injured in these crashes during this period. Streetblog also mentions that the BMW was carrying temporary plates that might have been faked ones.
Read more in The NY Times