A 5 year old girl and a 36 year old girlfriend were killed while the dad was critically injured in E-bike battery fire in Harlem, NYC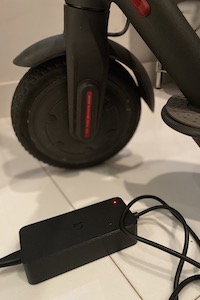 An e-bike battery explosion caused a deadly fire in Harlem, NYC, inside NYCHA's Jackie Robinson Houses.
5 year old Erika Williams was sleeping in a an apartment with her dad Erik Williams and his 36 year old girlfriend Chanise Anderson when a little after 2:30 am on Wednesday morning, the lithium battery of an e-bike stored next to the apartment entrance door exploded and created a fire.
The fire and heavy smoke prevented the toddler and the girlfriend to escape while the father covered in flames ran into the hallway screaming for help. He is still in the hospital in critical condition. The 5 year old girl and the girlfriend both died. 3 dogs also died in the fire.
Neighbors said they heard the dad pounding frantically on the hallway doors asking for help as he was unable to get back in the apartment to save his family. He suffered burn injuries from head to toe and he is still struggling for his life.
The deadly lithium battery explosion is the second in one week in New York City
According to the FDNY, another man died from his injuries on Tuesday after an e-battery exploded and sparked a fire on Monday night in his apartment. The 27 year old victim was living in a building located on Townsend Avenue near 172nd street in the Bronx.
In New York, according to fire officials, lithium battery explosions have caused a total of 5 deaths and 66 injuries so far this year . (Read more in the NY Daily News)
According to an article that was published in May this year in the Gothamist, The FDNY warned that the pace of e-bike battery explosions and fires would probably double this year compared to last year.
E-battery explosions often occur when a different battery than the original is used to charge a device
Cheap, damaged or refurbished batteries are more prone to explode that new ones that have been sold with the equipment. In New York City, delivery persons are the people that are the most at risk. While it is estimated that 65,000 of them are using e-bikes for their work, they have limited budgets and are often using older or refurbished equipment that they can afford.