219 people died in NYC traffic accidents in 2019 including 29 cyclists and 122 pedestrians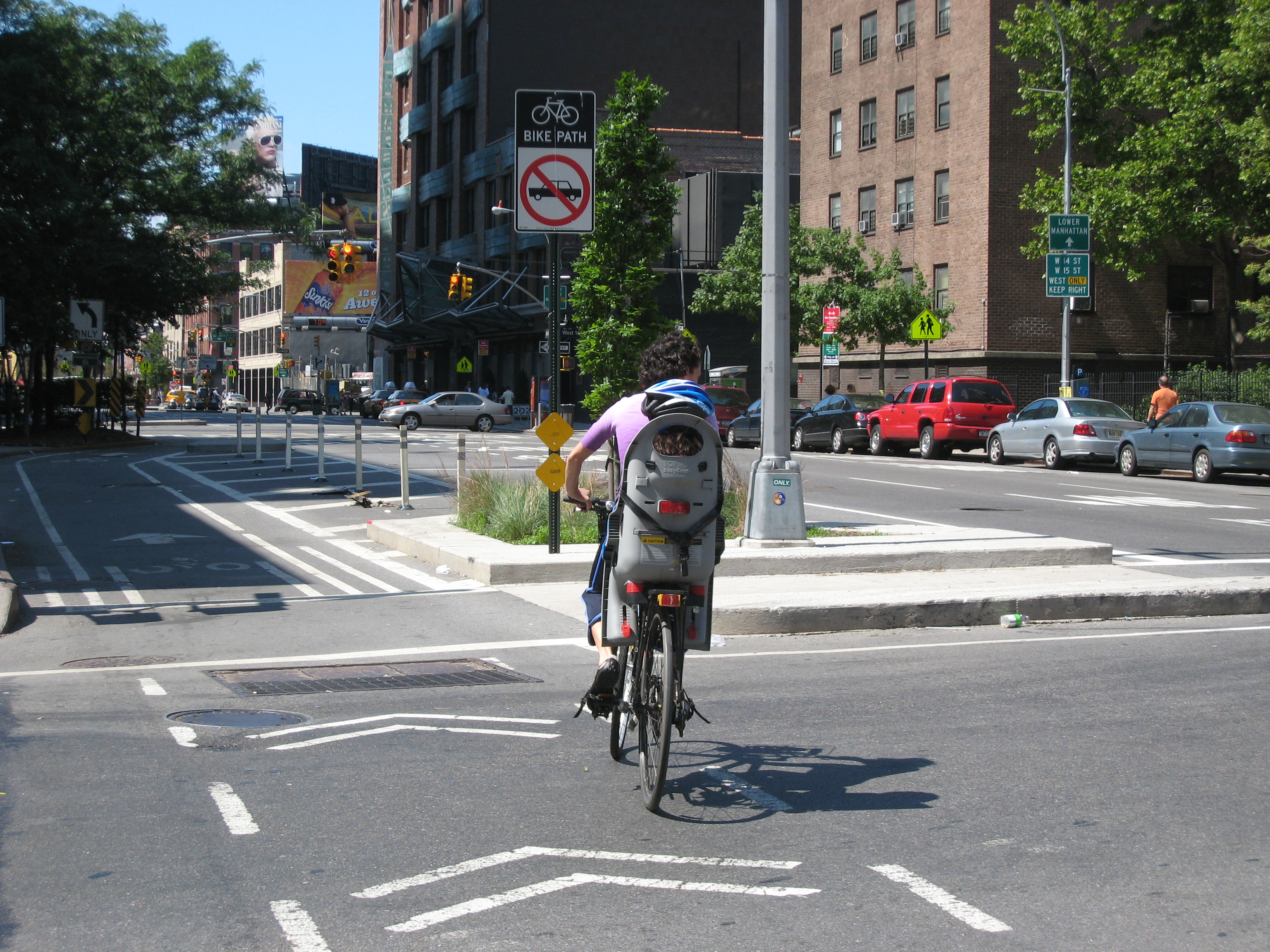 29 cyclists and 122 pedestrians were among the 219 victims who died in traffic accidents in New York City last year. The yearly number of traffic fatalities in the city increased last year for the first time since Vision Zero was launched in 2014. The year earlier, in 2018, 203 people died in NYC motor vehicle accidents.
Brooklyn had the highest number of fatalities with 74 victims including 18 cyclists and 34 pedestrians. 64 people died in vehicle crashes occurring in Queens. 41 auto accident deaths were recorded in Manhattan, 27 in the Bronx and 6 in Staten Island.  According to  Streetblog, reckless driving remains the main cause of fatal crashes but drivers are rarely charged. It is often difficult to understand why some drivers are charged when others are let off the hook. Among the 148 drivers who killed a pedestrian or a cyclist 76 were not charged. In a tribute to those who have passed in NYC auto accidents, Street Blog listed all the accidents by months with the name of the victims if released, a description of the accident and if the driver was charged or not.
A summary of pedestrian and cyclists fatalities in 2019 by month
Two cyclists (one of them on a e-bike) and 10 pedestrians died in crashes in January 2019. Among the 10 pedestrians, 8 of them were over 60 year old including 6 of them over 75 year old.
In February two cyclists died in hit and run truck accidents.  5 pedestrians were killed in crashes including a hit and run school bus accident.
9 pedestrians and 1 cyclist died in March. One of the pedestrians was killed by a MTA Bus, another one by a school bus and two of them by hit and run drivers.
2 cyclists and 9 pedestrians died in April. Among the 9 pedestrians, 67 year old Donna Sturm died after being hit by a cyclist. 7 year old Cameron Brown had just exited his school bus when he was fatally hit by a car. 6 other identified pedestrian victims were between 67 and 89 year old.
3 cyclists and 8 pedestrians died in May.  Among the pedestrians, 52 year old Charles McClean was fatally hit by the driver of a postal truck who blew a red light and struck him as he was in the crosswalk with the light in his favor. The postal driver wasn't charged.
In June, an e-bike rider was killed by a drunk driver who was hit with several charges including manslaughter, criminally negligent homicide, and driving while intoxicated. A 20 year old cyclist was killed by a hit and run truck driver who returned to the scene after someone in a car told him he hit a the cyclist. After he told the police he didn't know he hit someone, the police didn't charge him. "I didn't know I hit someone" is usually the magic sentence used by hit and run drivers to avoid charges. Another cyclist and 8 pedestrians were killed in traffic accidents the same month.
4 cyclists and 7 pedestrians died in July. All 4 cyclists were killed by trucks.
In August 9 pedestrians and two cyclists were killed in crashes. One of the two cyclists was Jose Alzorriz. Alzorris was waiting at an intersection when a reckless driver blew a red light and crashed into another car that careened into the cyclist and killed him.
4 cyclists and 9 pedestrians died in September. 4 of them were children.
3 cyclists, an e-scooter rider and 6 pedestrians died in October. The e-scooter operator was rear ended by a speeding hit and run drunk driver who was caught and arrested later on.
9 pedestrians and a cyclist were killed in NYC motor vehicle accidents in November. The cyclist was 25 year old Matthew Palacios. He was killed by a hit and run dump truck who made an illegal turn and fatally hit him.
14 pedestrians and one cyclist died last December. One of the pedestrians died after being crushed by a driver less car.
Picture of a New York Bike Path: courtesy of Design for Health on Flickr