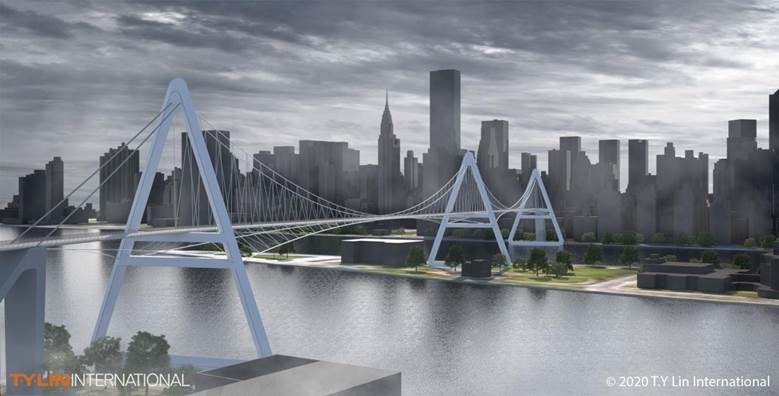 As New York City is experiencing a continuous increase in people using a bike to go to work, preventing bicycle accidents and making sure cyclists can commute safely between boroughs is key.
Now that the city is re-opening, bicycle and pedestrian traffic is expected to be larger than ever on all four East River bridges linking Queens and Brooklyn to Manhattan. The bridges are already so busy and crowded that it makes it difficult to respect social distancing.
In response to this concern, a team of transportation engineers led by Samuel "Gridlock Sam" Schwartz, is proposing to create light bridge structures that would be dedicated to pedestrians and bicyclists only. While this idea might seem too visionary for some, many world capitals such as Paris, London, Amsterdam or Singapore have already adopted the concept.