25,494 potentially defective children car seats recalled by Graco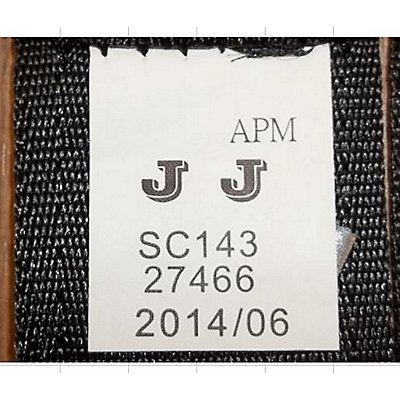 Some of the Graco My Ride 65 convertible car seats may be defective and may not restrain a child in a car crash. Improper restraint of a child significantly increases the risk of severe injury or death of a child in a car accident.  Improper restraint is one of the most common causes of pediatric fatality in motor vehicle accidents in the US (see more info in our other blog published  Today).
In previous tests of the Graco My Ride 65 car seat, the National Highway traffic Safety Administration found that in some cases the harness webbing restraining the child wasn't resistant enough ant that it could break in the case of a serious car crash.  After internal investigation, the manufacturer Graco concluded that the defective harness webbing were associated with a single batch of sewn webbing and that an estimated 10% of the recalled seats were defective.
The recall affects model numbers 1871689, 1908152, 1813074, 1872691, 1853478, 1877535, 1813015, and 1794334. Only units manufactured on 7/22/2014 and that have a webbing code 2014/06 on a tag on the harness webbing are affected.
Read the complete Safety Recall Report here or visit the Graco website for more info or to get your car seat replaced .