3 students in critical condition after 16 year old driver crash into school bus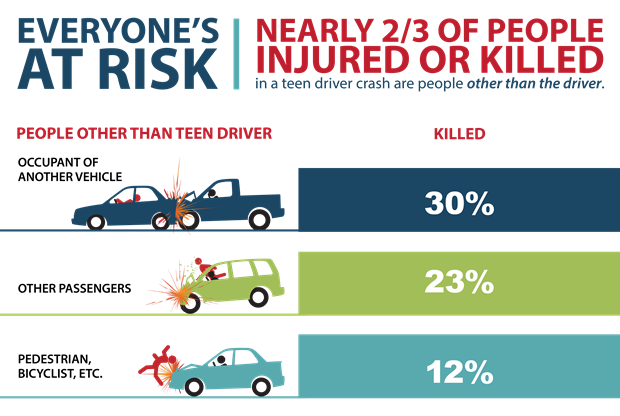 As car accident lawyers, it is heartbreaking to hear about the recent crash in Westchester County that left several teenagers seriously injured, some with life-threatening injuries. This tragedy once again highlights the dangers of teen driving and the devastating consequences that can result when young drivers are not properly trained and licensed.
According to reports, the crash occurred when an unlicensed 16-year-old driver lost control of his Honda Accord while driving with three passengers. The car crossed into the lanes of oncoming traffic and collided head-on with a school bus carrying multiple passengers, including several high school students.
The impact of the crash was severe, and several people suffered serious injuries
The four high school students in the Honda Accord were all hospitalized, with three in critical condition. One student suffered a brain hemorrhage and collapsed lungs and was placed on a ventilator. He also had two broken legs and required five hours of surgery. Another student had a ruptured spleen, a brain bleed, a fractured femur, and spinal injuries. The third student had a broken neck, a fractured spine, and a broken leg.
The teenage driver also suffered serious injuries, including a broken neck, a fractured spine, and a broken leg. He was also placed on a ventilator. The passengers in the school bus did not suffer serious injuries.
According to the National Highway Traffic Safety Administration, motor vehicle crashes are the leading cause of death for teenagers in the United States.
It is important to note that this is not an isolated incident. Teen driving is a major public safety concern, and the statistics are alarming.  In 2019 alone, more than 2,000 teenagers died in car accidents, and another 250,000 were injured.
One reason for these high rates of accidents among teenage drivers is that they lack experience and are more likely to engage in risky behaviors while behind the wheel. This includes speeding, distracted driving, and driving under the influence of drugs or alcohol.
In addition, many teenage drivers are not properly trained or licensed. In the case of the recent Westchester County crash, the driver did not have a valid driver's license and was only driving with a learner's permit. This lack of training and experience can lead to poor decision-making and unsafe driving practices.
As car accident lawyers, we have seen firsthand the devastating consequences of teen driving accidents. We urge parents to take a more active role in their teenager's driving education and to emphasize the importance of safe driving practices. This includes avoiding distractions while driving, obeying traffic laws, and always wearing a seatbelt.
In addition, lawmakers and policymakers should take steps to strengthen licensing requirements and increase education and training programs for teenage drivers. By working together, we can help prevent future tragedies like the one that occurred in Westchester County and ensure the safety of all drivers on our roads.
Infographic: Courtesy of AAA Teen Driver safety