50% of parents use their cellphone while driving with young children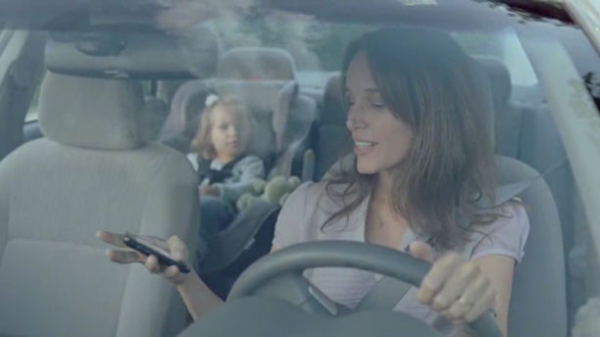 Distracted driving has led to a surge in fatal car accidents and even parents with young children in their car admit that they use their phone while driving.
According to a study recently released by  the Children's Hospital of Philadelphia and the University of Pennsylvania School of Nursing and published in the Journal of Pediatrics, out of 760 parents or caregivers interviewed:
47% talked on a hand-held phone
52.2% talked on a hands-free phone
33.7% admit they were reading texts on their phone
26.7% admit they were also sending texts
13.7% and one in seven said they were using social media
while driving with young children in the car.
Inconsistent use of child restraint system, no buckling up and drunk driving are associated with parent cell phone use while driving
The study also found that parents who were using a cellphone behind the wheel while their children were in the car were also more likely to engage in other risky behaviors that put their children at risk of injury or death. Parents who are using their phone while with young kids are also more likely
to drive under the influence of alcohol with kids in the car
to not wear a seat belt
to inconsistently use child restraint
A study of fatal crashes in 2015 found that 51% of children who died in crashes involving alcohol were occupants of a car driven by a drunk driver.  In fatal crashes the same year, when drivers were unrestrained, 66% of children also were unrestrained. Parents are pretty good at using child restraint for children that are 1 to 3 year old. However as children grow up parents are becoming more relaxed about using child restraints. According to a 2015 National Survey of the Use of Boosters Seats, 26% of children between the age of 4 and 7 year old "graduate" too early from booster seat to seat belt and 12% are unrestrained.
Picture: courtesy of  www.textinganddrivingsafety.com