8 of our personal injury attorneys named in the 2022 LAWDRAGON 500 LEADING PLAINTIFF CONSUMER LAWYERS including one inducted in the Hall of Fame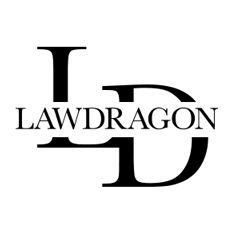 Congratulations to Marijo Adimey, Jeffrey Bloom, Diana Carnemolla, Christopher Donadio, Anthony Gair,  Howard Hershenhorn, Ben Rubinowitz and Peter Saghir for being selected for the 2022 LAWDRAGON 500 LEADING PLAINTIFF CONSUMER LAWYERS and to Anthony Gair for being inducted in the 2022 CLASS OF HALL OF FAME HONOREES.
Since 2007, LawDragon has been reviewing thousands of personal injury attorneys who are fighting for consumers to get justice in cases related to traffic accidents, child sexual abuse, defective products as well cases related to the actual opioid crises, toxic substances and more.   Through peer assessment and independent research that include factors such as achieved verdicts and settlements, LawDragon selects what can be considered the top 500 plaintiff personal injury attorneys in the nation.
Additionnally LawDragon also inducted 100 2022 class of Hall of Fame Honorees.  Honorees inducted in the Hall of Fame  are not only plaintiff powerhouses but also top corporate litigators and innovators who established new areas of law practice and individuals whose dedication to the legal system are unsurpassed. We are very proud that our partner Anthony Gair was included in this prestigious list of honorees that also includes Supreme Court Justice Steven Breyer and US Attorney General Merrick Garland.
For more than 100 years the attorneys at Gair, Gair, Conason, Rubinowitz, Bloom, Hershenhorn, Steigman & Mackauf and their team have built a superior reputation by continuous hard work, dedication, sensitivity and commitment to personal service.  Selectivity is a key success factor of the firm. In order to ensure that victims are proprely compensated for the full measure of their damages, the firm only takes on a maximum of 100 catastrophic cases a year so that our attorneys can concentrate on the meticulous trial preparation that these cases require. Each client is allocated a dedicated team that is selected for its relevant expertise. Results speak for themselves as year after year, the firm achieves some of the highest verdicts and settlements in New York State and in the nation.