A MTA report that just came out indicates that the bus accident that killed a 64 pedestrian in the Bronx last october was preventable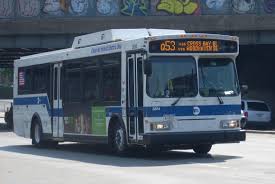 A MTA report on a NYC fatal bus accident that happened last October indicates that the accident was preventable and that the actions of the bus driver were the most probable cause of the accident.  The report indicates that the bus driver, 64 year old Theresa Gallager, was driving North on Willis Avenue in the Bronx at 1:40 am and turning left with a green light onto E. 147th Street when she hit 64 year old John Lavery who was crossing 147th Street in the crosswalk with the right of way. MTA drivers are supposed to take turns at a speed of 5 mph. Gallager was driving at a speed of 11 to 15 miles-per-hour when she turned. If she had followed MTA guidelines and driven slower, the death of John Lavery may have been prevented. Many of the frequent accidents involving pedestrians being hit by buses are the result of drivers who work long hours, are frustrated by the NYC traffic congestion and drive aggressively feeling they always have the right of way and it is the pedestrian's obligation to get out of the way.
Gallager was the first of six bus drivers that have been arrested under the city's Right of Way law, which makes it a misdemeanor to fail to yield to pedestrians and cyclists.  In an article in the Post Theresa Gallager's lawyer and the bus driver's union blame a broken street lamp for the accident but according to the Gothamist, the report clearly indicates that the bus driver was responsible for the accident.