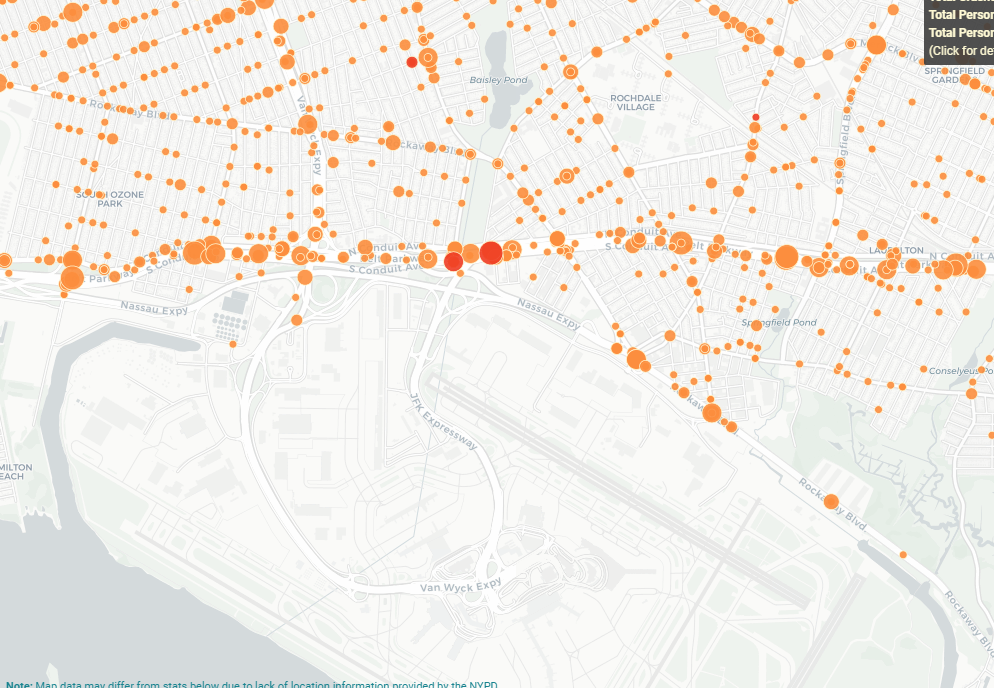 Last week 15 people were injured in a bus accident and a teenager was killed when the car she was in collided with a truck. Both accidents took place near JFK Airport, which is currently undergoing a major makeover. The aim of this $19 billion project is to rejuvenate the airport by providing modern facilities and improved terminals. However, this extensive renovation comes at a cost: roadways are being torn up and closed, resulting in significant traffic disruptions that are projected to last for several years. Consequently, various modes of transportation, including driving, public transit, taxis, and ride-hailing services, will be affected, potentially causing substantial congestion, delays, and safety concerns.
Last Friday a collision occurred between a Delta Airlines bus and a commuter van on the Van Wyck Expressway, resulting in 15 injuries. This incident serves as a stark reminder of the dangers faced by commuters in and around JFK Airport and southeast Queens. Local leaders, such as Queens Borough President Donovan Richards, have been advocating for clearer signs, speed warnings, and overall safer street designs as part of the JFK Airport overhaul. Additionally, Richards highlighted the peril of driving on North and South Conduit Avenue, where a 14-year-old girl was killed in a car accident just two days prior. The accident took place on North Conduit Avenue near 160th Street. The 14-year-old was a passenger in a BMW driven by a 16-year-old driver. The young driver, who was not supposed to be driving alone, lost control of his vehicle and crashed into a UPS truck, resulting in the death of his passenger and friend.
As predicted by Frommers, commuting to JFK airport, is currently and will continue to be a nightmare for years to come.