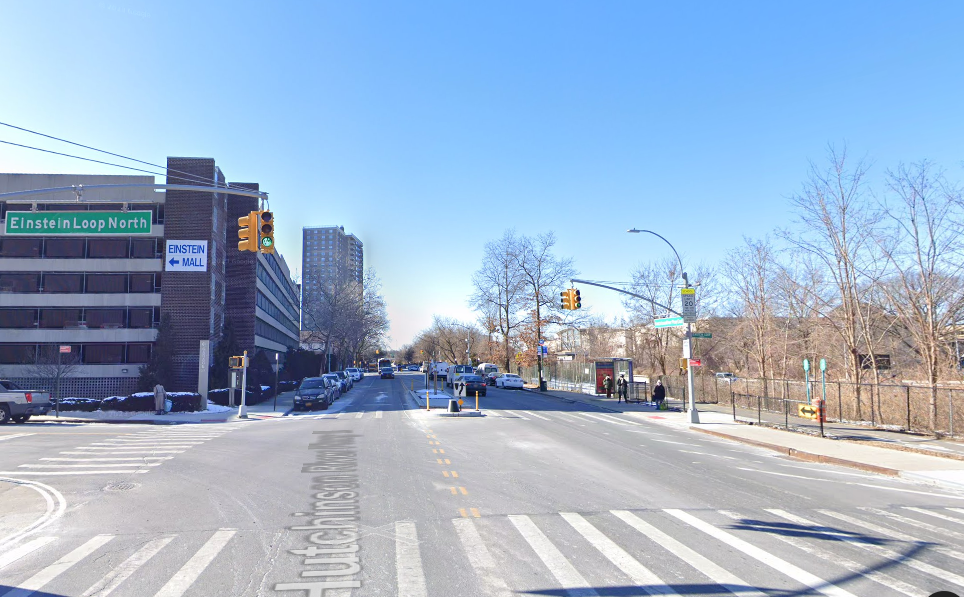 As NYC bus accident attorneys,  it is our responsibility to shed light on the unfortunate incidents that occur on our roads and advocate for justice. In a recent chain-reaction crash in the Bronx, a yellow school bus carrying special needs students and a pregnant woman became entangled with a reckless driver, resulting in a devastating collision involving multiple vehicles.
The accident occurred yesterday afternoon after 3:00 pm. A silver Jeep traveling northbound on the Hutchinson River Parkway service road failed to stop at a traffic light near Co-op City in Baychester. The Jeep disregarded the red light and collided with a yellow school bus heading eastbound, initiating a chain reaction that impacted a southbound Chrysler Sebring carrying three individuals and a Co-op City maintenance van. The force of the collision sent all vehicles spiraling across the intersection, causing chaos and panic. The driver of the jeep has a history of reckless driving. Since 2109, the driver accumulated 15 violations including one red-light camera violation and 12 school zone speed camera violations according to how's my driving NY.
Justice Kwansa, a pharmacist at Mount Sinai Hospital in the Bronx and an eyewitness to the crash, described the moment of impact as a deafening boom. Reacting swiftly, he rushed to the scene in his slippers, attempting to assist the trapped occupants of the Jeep. Despite the imminent danger of a potential explosion, Kwansa displayed immense bravery, recognizing the urgency of rescuing those in need. Amidst the chaos, the school bus passengers, including special needs students, experienced understandable panic and distress.