Ben Rubinowitz demonstrates how to apply "Voice of Reason" questions when questioning a witness in any types of negligence case in recent "Unscripted Direct" podcast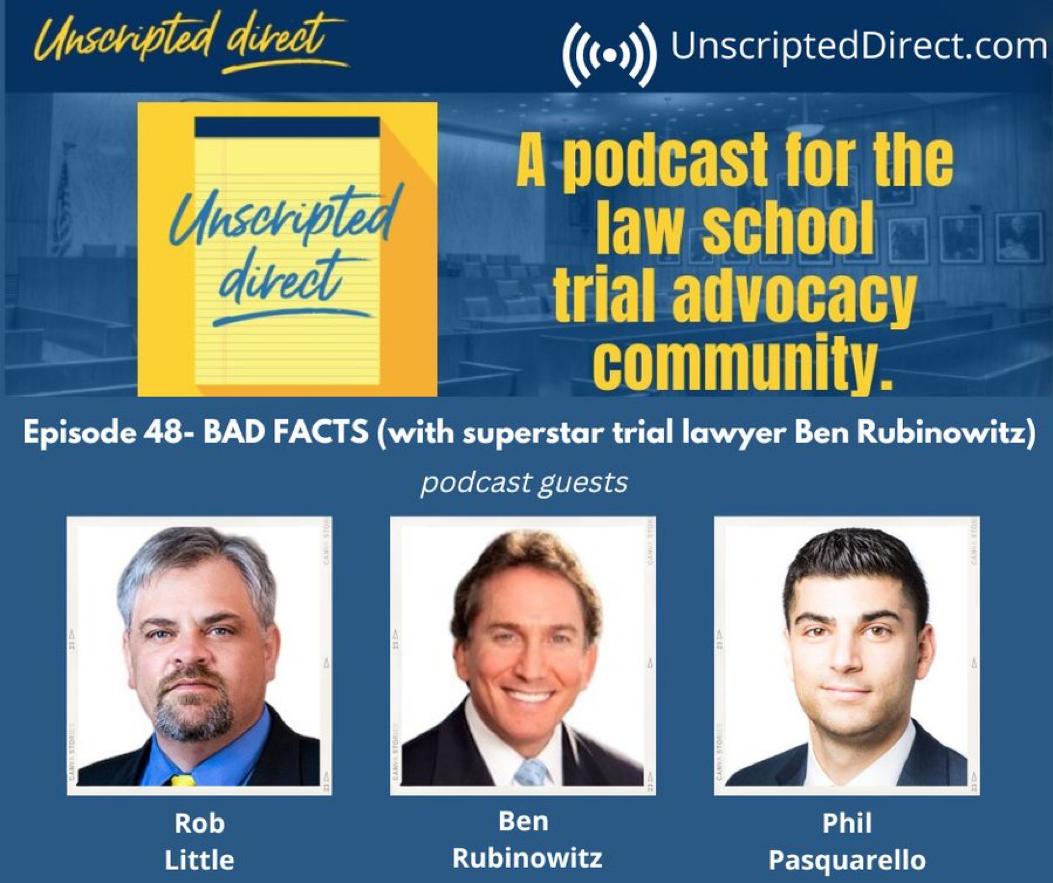 Our managing partner, Ben Rubinowitz, was recently a guest on Unscripted Direct, a popular podcast among the law school trial advocacy community presented by Spencer Pahlke and Justin Bernstein. In "Episode 48 – Bad Facts" Ben demonstrates how to cross examine witnesses by using voice of reason questions to which the witness has no choice but to answer in the favor of the plaintiff.  This approach to cross examination helps to both destroy the witness' credibility and at the same time create powerful and winning arguments on summation.
In the podcast Ben demonstrated how this approach can be used in almost any negligence case by using multiple examples. Ben calls this "walking the witness down to a tight rope so when you finally push, the witness falls in the canyon of doom and there is no escape".
Listen to several interactive examples of "voice of reason questions" in episode 48 of Unscripted Direct  (Ben segment starts at 00:17:50)
Ben is recognized as one of the top trial attorney in the country and a mentor to the national trial advocacy community. Ben was named 4 times "Lawyer of the Year" by Best Lawyers and is recognized yearly by Super Lawyers among the top 10 New York metro area personal injury attorneys in multiple practices.  Results speak from themselves as Ben has won multiple $million verdicts and settlements including 6 verdicts above $10 million, including 4 above $25 million, including one at $59 million and and one at $79 million. Ben enjoys sharing his trial advocacy knowledge with others and has served as an instructors for multiple organizations including the National Institute for Trial Advocacy (NITA) where he is the actual Team Leader of the National Program.  Ben is also the co-author of the Trial Advocacy column of the New York Law Journal and frequently lecture about trial advocacy all over the country.