Ben Rubinowitz to speak at the NYSTLA webinar: DECISIONS 2020: Recent Developments in Tort Law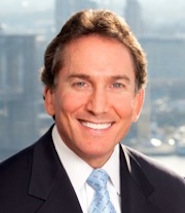 Our managing partner, New York Personal Injury Attorney Ben Rubinowitz, will be speaking at the New York State Trial Lawyers Association webinar "DECISIONS 2020: Recent Developments in Tort Law".
The webinar will take place on October 26, 28 and November 2, 4 and 9 from 5:00pm to 7:00pm. Ben will be speaking about the most recent developments in Trial Practice on Monday November 9.
The rest of the program will also address the following subjects:
On Monday October 26: Evidence, Legislation, Municipality liability
On Wednesday October 28: Medical Malpractice, Motor vehicle liability and developments in no-fault, Premises liability
On Monday November 2: Ethic and professionalism, Labor law
On Wednesday November 4: Discovery, Medicare and Erisa
On Monday November 9: Ethics: Legal malpractice and attorney discipline, Trial practice (presented by Ben Rubinowitz)
Additional on-demand topics include: Damages, Insurance, Jurisdiction, Pleadings and fillings, Product Liability, Worker's compensation.
The entire webinar including the on-demand topics will account for 13 CLE credits (2 Ethics & Professionalism + 11 Areas of Professional Practice. While all participants will receive a recording of the webinar, newly admitted attorneys must fulfill their Ethics credit by live webinar.
For more info or to register, please click here