Bicyclist severely injured in New York truck accident
A bicyclist may need a leg amputation after he was struck by a truck in New York. The 30 year old man was riding his bike South on 8th Ave in Manhattan, NYC, around 3:30 am Friday. As he crossed West 40th Street, a commercial truck slammed into him. The truck driver didn't stop. He just continued on his way. The cyclist was left bleeding in the middle of the street. A witness working at a nearby Duane Reade saw the accident. He told the NY Daily News that the truck was speeding when he hit the victim. The man was transported by ambulance to the hospital. He suffered serious head and leg injuries. His leg may be amputated. The police are still looking for the hit and run driver.
Previously several people reported on the Vision Zero Input map that vehicles were failing to yield at this specific location. So far 4 people were injured in 2016 at the intersection of 8th Ave and 40th Street.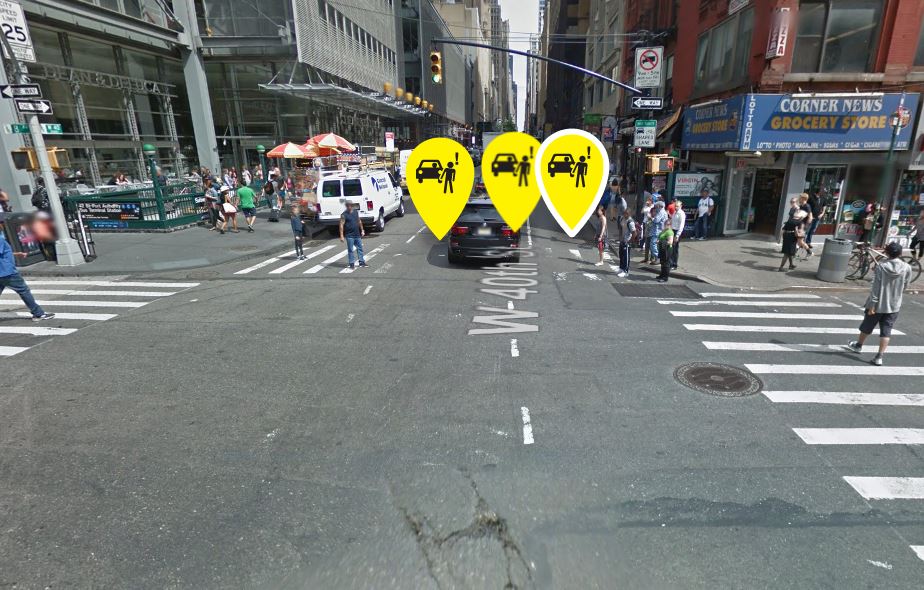 Picture source: Vision Zero Input Map