Citi Bike accident: bus driver found guilty of misdemeanor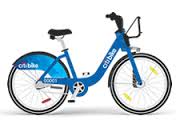 The bus driver who fatally struck a cyclist on West 26th Street, New York, was found guilty of  violating New York City's Right of Way Law, failure to exercise due care and traffic violation, after a trial that lasted two days.
On a Monday morning in June 2017, Dan Hanegby was pedaling to work on West 26th Street. The street has no bike lane and cyclists share the road with motor vehicles. David Lewis who was driving a Coach USA bus arrived behind the biker, clearly saw him and barreled past him in a narrow area of the street instead of slowing down and waiting for a safer opportunity to pass the bike. The bicyclist was knocked down by the bus and died.
During the trial the attorney for the bus driver tried to blame the victim and claimed that Hanegby lost control of his bike. However a surveillance video from a nearby building clearly shows that the bicyclist drove on a straight line and that because vehicles were parked on both sides of the street, it was just too narrow for the bus driver to pass the bike. The video also shows that the bus driver doesn't slow down at any moment. Not before and not after the accident, completely failing to exercise caution.
A passenger on the bus also testified during the trial and said  "Where does he want the cyclist to go? We were just too close to him. If I reached out my arm I could probably touch him."
Lewis was offered a plea deal that consisted of six months license suspension, driver remediation classes and a $1000 fine but he declined the deal. He is now facing up to 30 days in jail after he will be sentenced on October 22nd. According to the Gothamist, it is unclear so far if the 22 previous people convicted of violating the Right of Way Law have spent time in jail.