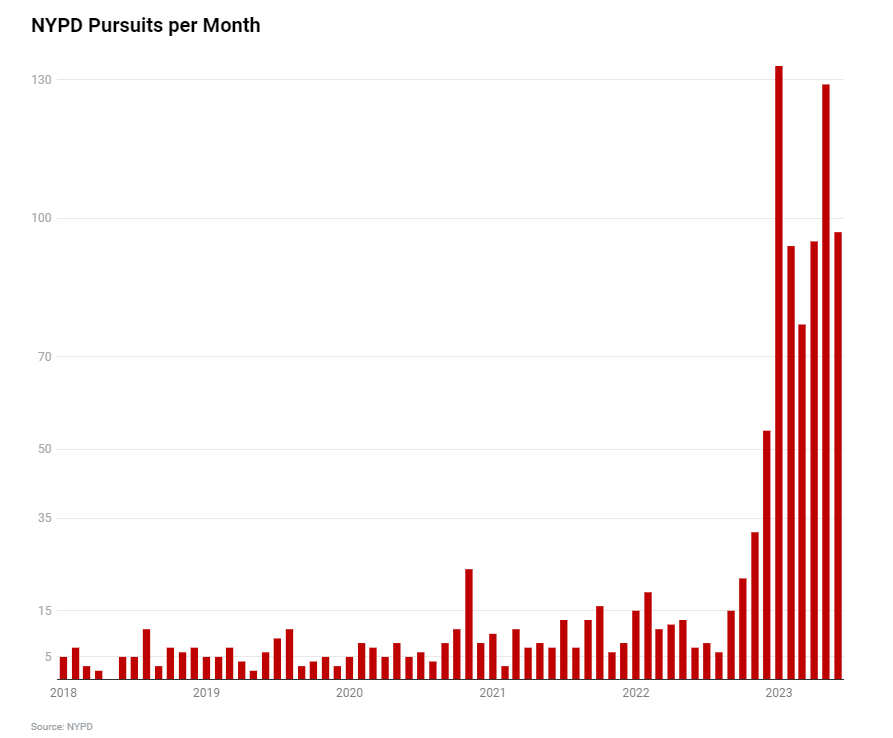 An innocent cyclist was critically injured as she found herself caught in the crossfire of a police chase in Greenwich Village, Manhattan, last week. As law enforcement pursued a fleeing suspect, the cyclist—a 54-year-old woman—became an unwitting casualty.
Behind every statistic, every news headline, and every police chase is a real person—a victim whose life has been upended in an instant and this tragic accident underscores the necessity of examining the procedures surrounding police pursuits to ensure the safety of all individuals involved.
The injuries sustained by victims of police chase accidents can be severe and life-altering. From broken bones and internal injuries to head trauma and emotional distress, the physical and emotional toll is significant. These injuries often require extensive medical treatment, rehabilitation, and ongoing care, all of which can strain a victim's resources and well-being.