Companies are spending more on Product Liability Litigation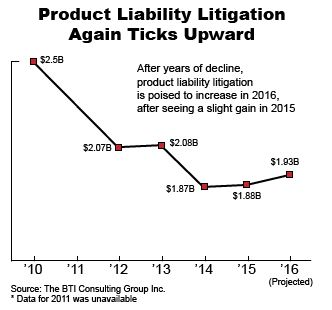 Product liability litigation is one of the only areas of litigation that companies spent more on in 2015.
A recent article in Law 360  provides an overview of the BTI Litigation Outlook 2016 report by BTI Consulting Group and indicates that companies have been spending more on product liability litigation in 2015 and will most probably continue to do so in 2016.
This increase in product liability litigation is mostly related to regulation on food safety such as food labeling and the use of genetically modified ingredients.