Cyclist struck by truck in New York will likely loose his leg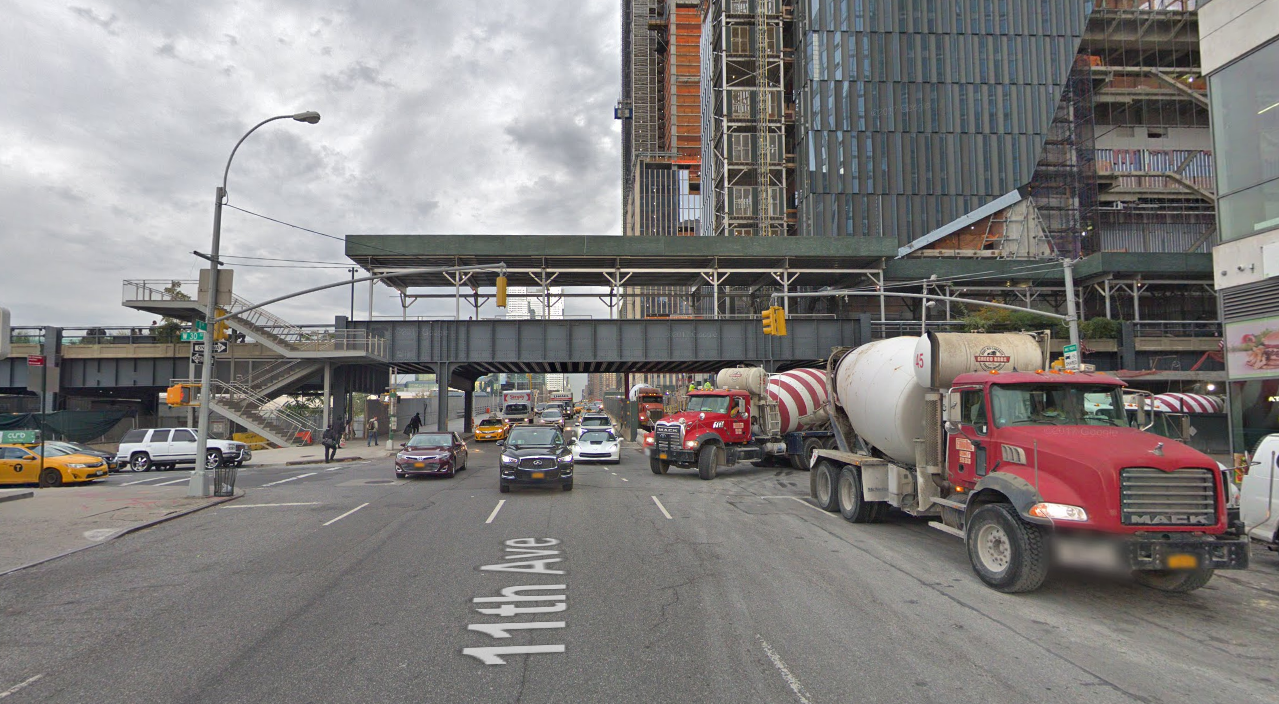 A 74 year old cyclist who was struck by a truck in New York  suffered severe personal injury and might loose his leg. The accident occurred last Saturday around 7:00 pm in the Hudson Yards area. The cyclist was riding a city bike southbound on 11th Avenue when he was struck by a UPS semi-truck. The cyclist was transported to the hospital with severe trauma including a partial severed leg. A recent article in the Gothamist indicates that the cyclist may loose his leg.
According to preliminary investigations, both the cyclist and the truck were driving in the same direction when the accident occurred.  The truck driver stayed at the scene of the accident and so far he hasn't been charged.  As often happens in this type of accident the police claimed that the cyclist collided with the truck and tried to clear the truck driver. However the police accident report doesn't mention the nature of the collision and investigators are still looking for video footage to understand the exact cause of the accident.
No bike lane
Despite Hudson Yards getting more and more populated, 11th Avenue doesn't have a bike lane therefore the cyclist and the truck had to share the road.
The popular High-line has an exit right on 30th street and the pedestrian traffic has been exploding in the area while construction is still ongoing and trucks are constantly driving through the area.
Last year the Hudson Yards/Hell's Kitchen Alliance BID, Manhattan Community Board 4 voted unanimously on a plan proposing a protected bike lane and pedestrian islands on 10th Avenue but so far the project hasn't move forward.
According to NYC Crash Mapper, 10 traffic accidents and one injury have been reported at that specific intersection over the last 12 months.
Picture of the location of the accident: courtesy of Google Map