E-scooter rider killed by NYC Sanitation truck is the last of multiple auto accident deaths and injuries in the city over the last week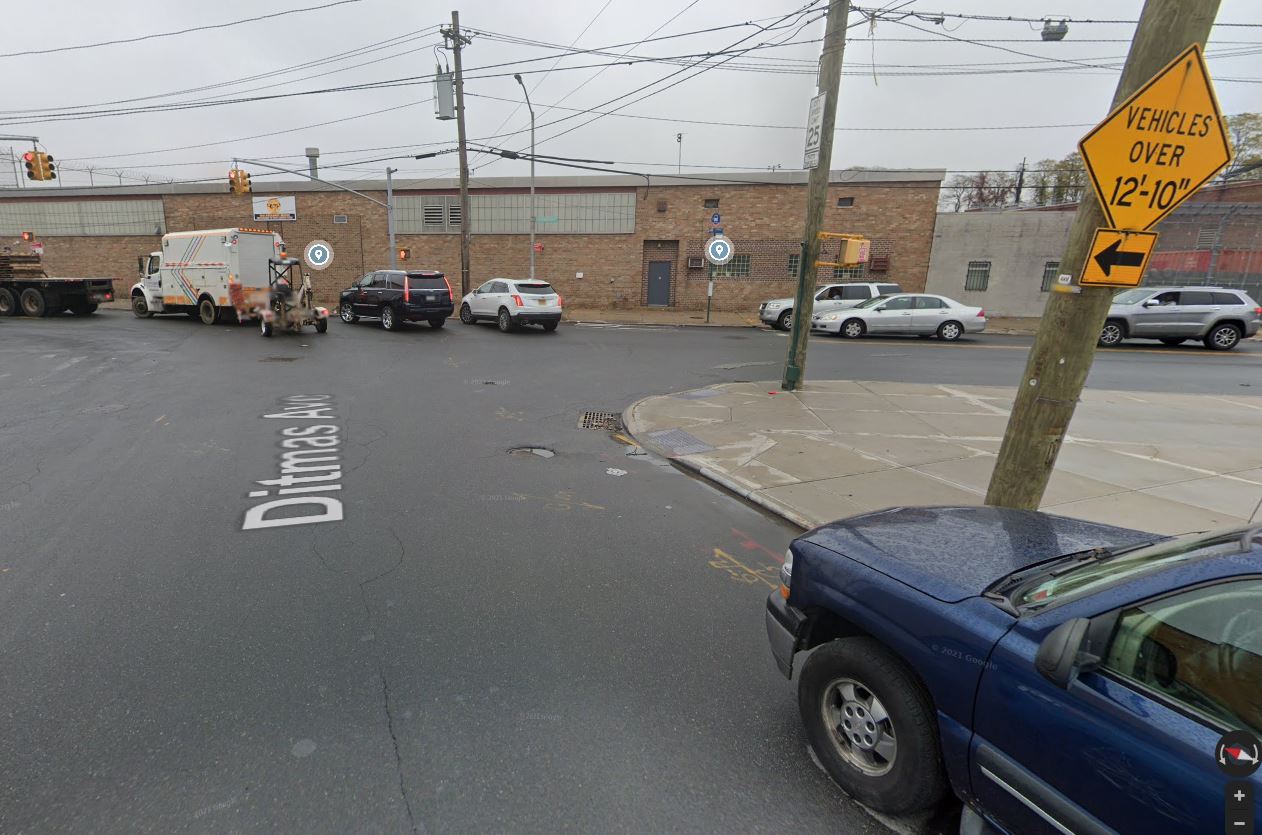 A man on a e-Scooter was fatally struck by a New York City sanitation truck yesterday in Brooklyn. The victim was a 55 year old man who was traveling south on Rockaway Ave in Brownsville. He was struck by the sanitation truck at the Ditmas Ave intersection. The driver of the sanitation truck hit the e-scooter while he was making a right turn onto Rockaway Ave. The driver of the sanitation bus stayed at the scene of the accident while the victim was rushed to the hospital. Unfortunately the victim could not be saved. The police are still investigating the accident. (read more in the NY Daily News)
The streets of New York have been quite dangerous recently with one accident everyday killing or critically injuring someone and sometimes more
On Monday night, around 6:30 pm, a 75 year old pedestrian crossing  McGuiness Boulevard was hit by a 70 year old driver near the intersection of Norman Avenue. McGuiness Boulevard is a very dangerous Boulevard that was supposed to be redesigned under de Blasio Vision Zero but it never happened. According to Streetblog NYC, there were 1,290 crashes reported to the NYPD on McGuiness Boulevard during the de Blasio era including one pedestrian fatality, one cyclist fatality, 198 motorists injuries, 46 pedestrian injuries and 39 cyclist injuries.
On Monday morning, two pedestrians were killed in two separate car accidents in Manhattan
In both cases the pedestrians were hit as they were in the crosswalk. A 51 year old pedestrian was fatally struck by a 59 year old driver making a left while crossing the intersection of Third Ave and 76th street around 6:37 am. A few hours later, just before noon a 43 year old woman crossing 93rd street was fatally struck by a van making a left turn from Amsterdam Avenue on the Upper West Side of Manhattan. The victim was identified as Beatriz Diaz. (read more in StreetBlog) 
On Saturday morning, a teenage boy was critically injured after being struck by a MTA bus
Again the victim was in the crosswalk when the bus driver made a right turn and hit him. The accident occurred in Bay Ridge, Brooklyn around 11:55 am. The bus diver hit the boy as he was making a right turn onto Marine Avenue from Third Avenue. (read more in amny) 
New York New 1 also had a video about a school bus running a red light in Sheepshead Bay and highlighting more recklessness.
On Friday night an e-bike delivery cyclist was critically injured by a hit-and-run driver in Brooklyn
The e-biker was travelling South on 10th Avenue when he was struck by a car at the intersection of 18th Street. The e-bike rider was found unconscious on the street by the police and rushed to the hospital. (read more in StreetBlog)
A day before, on Thursday, a 10 year old boy was critically injured while crossing an intersection in Queens
The boy was crossing the intersection of Lefferts Boulevard and Rockaway Boulevard in South Ozone Park in Queens when he was struck by an unlicensed driver who tried to leave the scene of the accident but was caught by the police and charged. (read more in amny)
All these accidents occurred just after mayor Eric Adams pledged to make streets safer and increase intersection safety.
.