Elderly couple killed in Carbon Monoxide Poisoning in NYC after removing batteries from alarm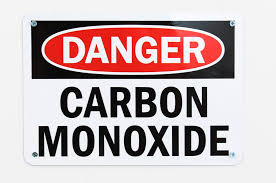 A couple died from carbon monoxide poisoning in New York last Sunday.
71 year old Doris Crawford and 80 year old John Crawford were found dead in their Harlem home On Easter Sunday morning by their daughter and her husband.  After her parents didn't answer the phone, she and her husband went to check on them. They were supposed to go together to church for the Easter service.  The daughter told investigators that she smelled gas as soon as she entered the apartment. She and her husband found her dad lying in his bed in a pool of vomit and her mother siting in a chair in front of the tv. Both were dead. The oven was turned on but there was nothing inside it.
According to an ongoing investigation, The FDNY found a carbon monoxide detector without batteries on a table inside the apartment where the couple lived. Investigators suspect that the couple didn't realize that their apartment was filling with CO2. They also suspect that the couple took the batteries out of the detector because the device started beeping. According to their neighbors, maintenance workers had just replaced smoke and CO2 detectors a few weeks ago in the building. Therefore the couple may have thought a defective detector was installed in their apartment and removed it.
When the FDNY first went into the apartment they didn't immediately find the device on the table and  questioned why the device were missing. They first told reporters  (in the video below) that no detectors were found in the home of the Crawfords. As they continued their investigation, they found the detector on a table in the apartment. The batteries were missing.
The FDNY suspect that carbon monoxide  may have been leaking from the defective oven but the investigation is still ongoing. Because carbon monoxide has no smell and no color, the elderly couple din't realize that the oven was leaking.
The couple  was living in Harlem on First Ave near 101st Street. They had been married for 46 years. They were beloved members of their community.
Read more in the NY Daily News