Exposing Expert Witness' Bias During Cross: Collateral Attack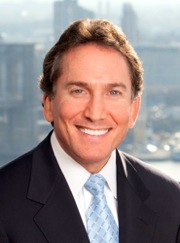 In their Trial Advocacy column in the New York Law Journal, Personal Injury Attorneys Ben Rubinowitz of Gair, Gair, Conason, Rubinowitz, Bloom, Hershenhorn, Steigman & Mackauf, and Evan Torgan of Torgan & Cooper, write about the importance of cross-examining experts on collateral matters.
When dealing with the expert witness, exposing bias is not only an essential part of cross, but one that becomes imperative if counsel is to turn the jury against the so-called "expert." This article offers an informative approach and "how to guide" to cross examine the expert by using the "collateral attack." The examples used in this article are taken from a recent case that Rubinowitz tried in which he secured a $7.25 million verdict for his client who suffered knee injuries.
For more than 10 years Ben Rubinowitz and Evan Torgan have been recognized by the New York Law Journal as experts in their field. To date, they have written more than 60 articles on various aspects of trial advocacy.