Former Hyundai employee awarded $24 million in a whistleblower case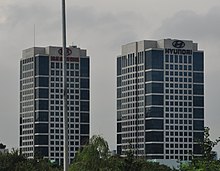 A Hyundai employee who provided key information about a defective engine in vehicles manufactured by the Korean carmaker  was awarded $24 million by the U.S. auto safety regulator. In 2016, Kim Gwang-ho informed the National Highway Traffic Safety Administration (NHTSA) that his employer, Hyundai was not addressing a design flaw linked to its Theta II engines, which were prone to seizing up and even catching fire. Kim provided an internal report from the quality strategy team to management that their inaction in addressing the engine fault would cause an increase in crashes.
After NHTSA officials received the information, they began an investigation in 2017 and found out that Hyundai and its subsidiary Kia did recall vehicles for this defect but the recall was too late and the information provided about the issue was inaccurate according to them.  In 2020, Hyundai and Kia agreed to pay a record $210 million in civil penalty for delaying the recall of their vehicles after they learned about the defective engine.
Maximum percentage awarded to the whistleblower
The $24 million whistle blower award is the maximum percentage allowed by the Law according to a statement by the NHTSA. It is the first reward  ever received by a whistle blower since the regulations related to an automotive whistleblower program was created by Congress  in 2015.
"I am pleased that I have been justly compensated for the risks I took to protect owners of these defective cars, and grateful that the U.S.'s legal system had a program in place to make this possible," Kim said in a statement.
Too often car manufacturers put profit over consumer safety and as a result people are getting injured or die in crashes. Therefore whistleblowers are playing a crucial role in preventing car accident injuries and deaths.
Read more in the Claims Journal
Picture of the Hyundai Headquarters in South Korea: courtesy of Wikipedia