GM suspected of mishandling recall related to defective headlights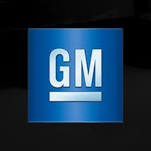 After the scandal of the defective ignition-switch that lead to the death of at least 124 people, GM is again suspected of mishandling a recall related to defective headlights.  The National Highway Traffic Safety Administration announced this week in a report that they are now investigating a 2015 GM recall of  429,000 vehicles with a possible defective Headlamp Driver Modul (HDM). The 2015 recall occurred after customers complained that the HDM was not operating proprely and that the low beam headlamps and daytime running lamps were failing to illuminate. The following vehicles were recalled: model year (MY) 2005-2009 Buick LaCrosse, 2006-2007 Chevrolet Trailblazer/GMC Envoy/Buick Rainier, 2006 Chevrolet Trailblazer EXT/GMC Envoy XL, 2006-2008 Isuzu Ascender/ Saab 9-7X, and 2007 Pontiac Grand Prix vehicles.
The NHTSA now suspects that the scope of the GM recall was too limited. Since the recall occurred the Office of Defects Investigation (ODI) received 128 complaints related to issues with headlights of GM cars that were not included in the recall but built in the same year as the recalled models. Most vehicle owners complained that they simultaneously lost both headlights with no warning. The ODI also found out that vehicle owners whose cars were repaired after reporting that headlight failed to illuminate had the same component replaced as the component that was replaced in the recalled cars.
So far no crashes have been reported. In one of the reports the owner of a 2007 Chevrolet TrailBlazer said that both headlights failed as he was driving during a rainy night on a steep curvy highway. He explained that he was facing a truck in a curve and as he dimmed his headlights they both shut down and all he could hear was the horn of the truck trying to avoid his car. When he complained to GM, GM's answer was:  'No recall. Your problem.'
Prior to the 2015 recall, GM had already recalled around 270,000 vehicles for the same issue.
Read more in Fair Warning