High rates of infant traumatic brain injury associated with strollers and carriers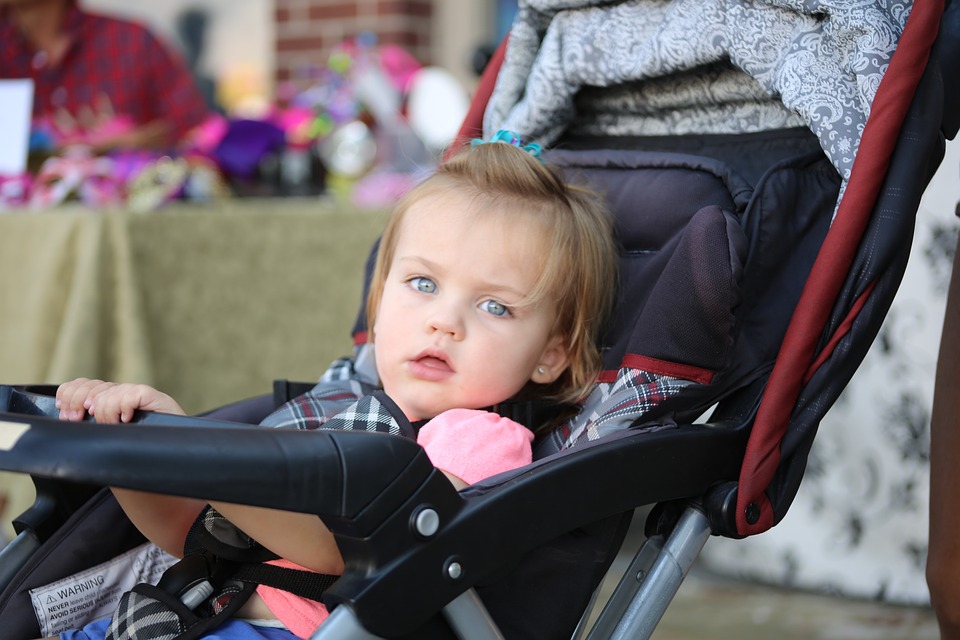 Every year, thousands of infants and toddlers are diagnosed with traumatic brain injury or concussion after a stroller or carrier accident. A recent study by Erica Fowler, MPH, Christopher Kobe, MD, Kristin J. Roberts, MS, MPH, Christy L. Collins, PhD, Lara B. McKenzie, PhD, MA at the Center for Injury Research and Policy, The Research Institute at Nationwide Children's Hospital, Columbus, Ohio analyzed strollers and carriers injuries from 1990 to 2010. The study was published in Academic Pediatrics.
The researchers found that over a period of 20 years, 360,937 children below 5 years old checked into the emergency room for an injury associated with a stroller or a carrier. The annual average of injuries was 17,187. However this average number didn't mean much as the number of injuries significantly decreased over the years.
Most of the time, the injury was caused by a fall or a tip-over of the stroller or carrier.
For injuries related to strollers, 52% of the injured children were males and 42% of them were less than one year old. Head injuries (43%) and face injuries (31%) were the most common injuries. Half of the injuries were soft tissue injuries and a quarter of them were traumatic brain injuries and concussions. 2.4% of the injuries required hospitalization.
Injuries related to carriers were usually more serious with 6.4% of the children requiring hospitalization. 35% of all children injured in a carrier accident were diagnosed with traumatic brain injury and concussion and a little less than half of them with soft tissue injury. Almost 90% of them were younger than 1 year old and 52% of them were boys.
Children age 0-4 have a high risk of traumatic brain injury. Depending on the nature of the TBI the consequences can be mild to severe with various symptoms. The symptoms of a toddlers traumatic brain injury are the same as an adult but the consequences are different.  One may think that a toddler may recover better than an adult but recent studies have shown the opposite. A traumatic brain injury may have a more devastating impact on a young child than an adult (see more at Brain Injury Association of America).