High risk of Traumatic Brain Injury for Skeleton Athletes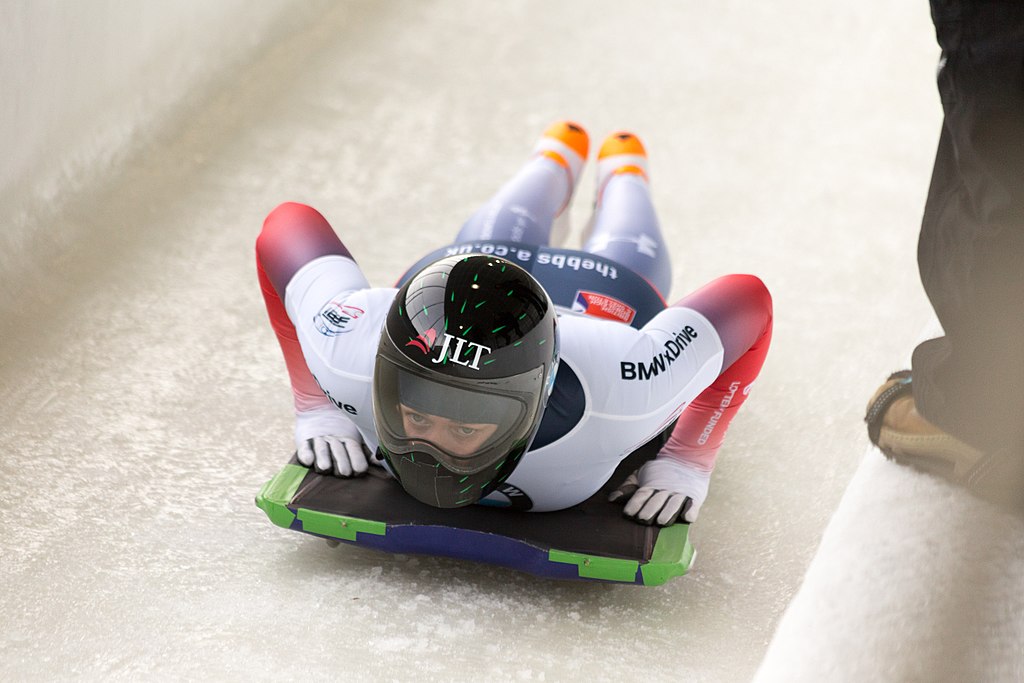 While there has been a lot of media and medical attention in regards to traumatic brain injury related to football boxing or other contact sports, there are other sports that have a high risk of TBI.
A recent article in the New York Times looks at traumatic brain injury caused by skeleton, the headfirst Olympic sledding sport. Skeleton is very popular in Canada. In 2010 when Canada hosted the Olympic games, skeleton athletes thought they had a great advantage as they had early access to the track and could train for unlimited time.  Instead many of them are still suffering from the long term consequences of  traumatic brain injuries caused by over training.
Mellissa Hollingsworth was one of the favorite skeleton competitors this year. She recalls taking as many as 11 runs a day on the Whistler track that was specifically built for the Olympic games and was the fastest in the word. At the end of a training day, her brain was scrambled. She could not tolerate noises and she could barely speak. At the time, skeleton athletes were experiencing mental fog, headache, speech inability, loss of appetite and high sensibility to sound. They thought it was part of the training routine like sore muscles or fatigue and just casually called it "sled head". Now years later they are still suffering from the consequences of over training, repetitive shaking and crashing head first on icy surfaces.
Mellissa Holingworth is now 38 year old and she still suffers from memory loss and other TBI long term symptoms. She can't remember some of the races she won or even the first time she participated in a skeleton run as a teenager. If she goes to a concert she can't sleep for a night or two after it. Even small chatters in a restaurant can make her ears ring. In 1998, Pascal Richard was going down the track used for the 1992 Albertsville Olympic game in France. He hit his head against the ice and remained unconscious all the way down to the finish line. He went back to training the day after. At the time there was not much research abut the consequences of TBI and how athletes should rest to avoid making it worse. After this accident Richard continue to to train and participated in the 2002 Olympics in Salt Lake City. However he constantly dealt with neck pain, concentration problems and chronic fogginess. He retired after the 2002 games but in his day to day life he continues to suffer depression, loss of temper and other long term TBI consequences.
Read more in the New York Times
Picture from Wikipedia User:121a0012  : British skeleton athlete Lizzy Yarnold slides into the finish area after her second run at the 2017/2018 BMW IBSF World Cup race in Lake Placid. She earned a bronze medal with a combined time of 1:50.46.