In order to protect New Yorkers from future outbreaks of Legionnaires' disease, a new law has been enacted to track and manage the maintenance of cooling towers, fluid coolers and evaporative condensers in New York City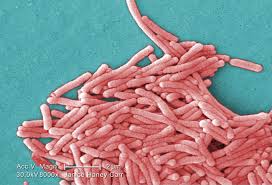 After a dozen died and over 100 more suffered serious personal injury from Legionnaires' disease outbreaks this summer in New York City, Local Law 77 of 2015 was recently enacted to identify, regulate and inspect all buildings using a cooling tower.  As a first step building owners have until September 17, 2015 to register existing cooling towers with the NYC Department of Buildings. A new NYC Cooling Tower Registration Portal has been created for this purpose. More information can be found here.
The dangerous bacteria continues to spread in the city. Yesterday, a catholic school on the Upper East Side of Manhattan had to temporarily close for disinfection after tests showed some legionella bacteria in a cooling tower.