Man miraculously escape building collapse in Brooklyn, NYC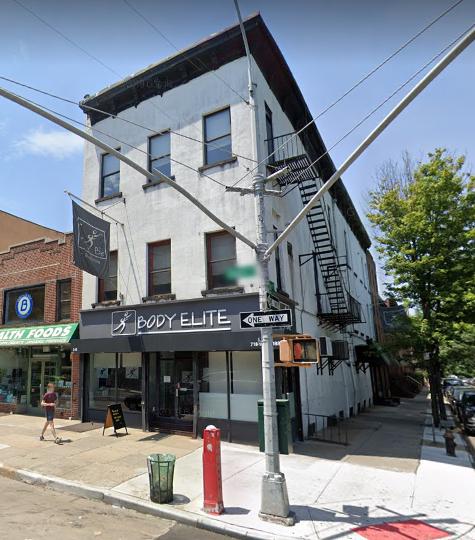 A gym employee miraculously only suffered minor injuries in a building collapse in New York City. The accident occurred last week. The building was under construction for renovations. Last November building inspectors issued 3 violations for "structural cracks and bulging exterior masonry wall". At the time of the collapse these violations were still open. Additionally, a partial stop work order was issued on June 10 for the same masonry brick wall bulging on the sidewalk with no protection erected around it.
The 3 story building located at the corner of Court Street and Union Street in Carroll Gardens was the home of Body Elite Gym. After the stop order was issued in June, the owners of the gym posted a picture of scaffolding on the sidewalk mentioning the gym was getting an exterior make over and they were looking forward to reopen after the lock-down. The gym was refurbished last year with new equipment.
The building was built 120 years ago according to public records. It was hosting a popular pool hall in the 1960ies. A neighbor who talked to the Daily News said that the building always had a bulge and that he found that very strange.  Complaints of structural instabilities have been filed with the DOB for years.
The firefighters and the NYPD started a frantic search for victims with their dogs but it seemed that except for the gym employee who was able to miraculously escape from the second floor, no one else was injured.  Many people walking nearby at the time of the collapse ran for cover as a cloud of dust spread all over the block.  Some believed it was an earthquake, others an explosion.
The  Department of  Buildings erected a fence around the collapsed building and issued a full vacate order to a nearby store. Investigations are ongoing to determine the exact cause of the accident and to decide how to proceed to the demolition.
Picture of the building before the collapse: courtesy of Google map