Man seriously injured after facade partially fell on him in Brooklyn, NYC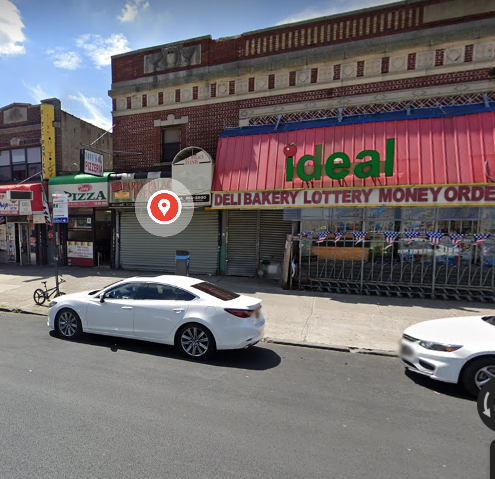 A man suffered a skull fracture after a facade collapsed on him as he was walking on a New York City sidewalk.  39 year-old Oumar Ba, a father of two, was walking  on the sidewalk on St. Johns Place in Crown Heights yesterday afternoon around 3:00 pm. when a chunk of bricks and debris fell on him.  His friend Abdouramane Thiam whom he was visiting, as well as other local vendors who witnessed the accident ran to rescue the man as he was lying unconscious on the ground. They called 911 and applied pressure on the back of his head to contain the bleeding until the EMS arrived.  Oumar Ba was rushed to the hospital where he was diagnosed with a skull fracture and injuries to his ribs and shoulder. He is now in stable condition.
Violation for for failure to maintain exterior building wall open since 2004!
The building is an old movie theater that has been reconverted into commercial use. Several complaints dating from as far as 2004 have been logged with the DOB about the illegal  occupancy of the second floor. The building received a total of 37 DOB violations including 28 still open and dating as far as 1991.  The building also has OATH/ECB violations for failure to maintain the exterior building walls open since 2004! The violation mentions "brick work cracked and mortar joints missing with missing bricks at second floor front of building also defective brick work with missing mortar joint".
The department of Buildings showed up after the accident and inspectors were seen inspecting the rooftop. The DOB inspectors found that the owner was doing construction in apartments on the second floor without a permit. A stop work order was issued for unsafe and unauthorized construction work. A fully vacate order was also issued after the FDNY  requested a structural stability inspection.
The building owner was issued violations for illegal work and failure to maintain the building. The DOB also required the owner to install a sidewalk shed to prevent further accidents.
Picture of the location of the accident: courtesy of Google Map