Medical malpractice committed at NYC's public hospitals kills almost 100 patients yearly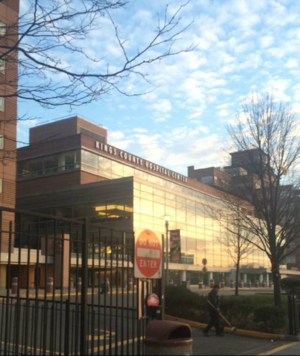 468 people died of medical malpractice in NYC's public hospitals in the past 5 years according to a recent article in the New York Post.  Among all 11 HHC hospitals, Kings County Hospital in Brooklyn had the worst record. 91 claims of wrongful death related to medical malpractice were filed against the Brooklyn hospital between the beginning of 2014 and the end of 2018. Bellevue, a much larger city hospital located in Manhattan came second with 54 wrongful death claims filed against it during the same period.
The Post analysed City Comptroller data obtained through a Freedom of Information request and found that the city paid $34 million to 56 families in 2014. Among the cases closed, the Post found out that  some patients died in horrific conditions from gross medical malpractice committed by these hospitals. Among the most shocking were:
The wrongful death of a woman who died from organ failure after doctors at Kings County Hospital in Brooklyn ignored her tuberculosis diagnosis and botched her treatment. Her family was awarded  $3.2 million, one of the largest amounts paid by HHC to the 56 families.
The wrongful death of a pregnant mother and her unborn son at the same hospital after doctors not only ignored that the woman had a history of cardiac issues but also failed to diagnose an enlarged heart on an X-Ray and symptoms of peritonitis. Her husband was awarded $900,000.
A patient who died from flesh eating bacteria at the Lincoln Hospital in the Bronx. The patient, a 36 year old mother check in at the emergency room  with necrotizing fascitis that was misdiagnosed for a frozen shoulder. The woman was sent back home. She died two days later as the infection spread through her body. The case settled for $2.85 million.
A mentally disabled woman who fatally choked after being fed a sandwich by a staffer while she was on a strict puree diet. Her family obtained a $350,000 settlement.
400 other cases are still open and pending including 106 cases filed in 2014.
Read more in the Post
Picture of Kings County Hospital: courtesy of Wikipedia