Medical Malpractice: Failure to diagnose Marfan Syndrom can lead to death
Failure to diagnose Marfan Syndrom (MFS) may be medical malpractice that can have severe medical consequences and sometimes lead to death. It can also destroy the lifestyle of individuals and their familes.
In a recent article, Sandra G. Boodman, from the Washington Post, writes about Kevin Songer, a 54 year old man from Florida who underwent heart surgery and endured 50 years of pains and anxiety before a doctor correctly diagnosed him with Marfan Syndrom.
Marfan Syndrom is a genetic condition that affects the connective tissue. It is usually passed from parents to children. Indivuduals suffering from Marfan Syndrom are usually very tall and thin with longer than usual arms legs fingers and toes. Marfan Syndrom can cause dental and bones problems, eyes problems, blood vessel changes, cardiomyopathy, aortic root dilatation, arrhytmia as sometimes lung and skin changes. Even though there is no cure for MFS, early diagnosis can significantly increase the life expectancy of individual suffering from this condition.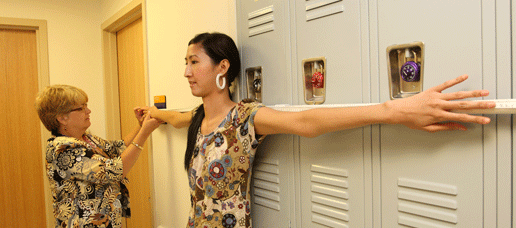 Photo credit: National Marfan Foundation, www.marfan.org