Negligent NY contractor and issued OSHA's largest fine in Q1 2022 after construction worker fell to his death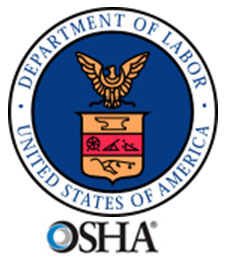 DME Construction Associates, a negligent NY contractor who is now also listed as a severe violator, was issued a $1.2 million  fine by OSHA for 4 serious and 9 willful violations of safety rules.
The contractor was slapped with the hefty fine after one of its employees fell to his death while working on the roof of the Town of Oyster Bay solid waste disposal facility in Old Bethpage, Nassau County, NY. The accident occurred on August 19th 2021. The 56 year old construction worker fell 18 feet through an unprotected skylight. Despite working on a rooftop, he was not provided any personal fall protection equipment by his employer as required by law.
OSHA's investigators found that the contractor failed to provide personal fall safety equipment for employees working on the rooftop. Additionally the contractor failed to protect the skylight as well as other roof openings and roof edges and exposed workers to falls of up to 22 feet.
DME is a bad actor and has a history of ignoring fall protection safety rules and exposing workers to death
Before the construction worker died, DME was cited 7 times since 2011 for fall related hazards including not providing protection from falls through skylights and rooftop edges. DME blatantly ignored them and already had $50,000 in unpaid fines.
Ignoring legal responsibilities and continuously exposing construction workers to death has consequences
The contractor has been placed by OSHA on the Severe Violator Enforcement Program.  There are about 600 companies listed on the SVEP.  Being listed on the SVEP can have very damaging consequences for  a business.  In addition to public shaming which can lead not only to a loss of clients but also of qualified workers as well as difficulties getting lines of credit, employers who are listed in this program are subject  to mandatory follow up of sites and expansive settlements.
Located in Setauket, DME has been in business since 1980. In addition to  OSHA fines, the contractor most probably faces wrongful death litigation from the family of the deceased worker.
Read more in Construction Dive