Should New York patients be worried about hospital negligence?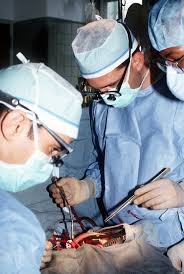 New York hospitals are among the worst in the country according to a new analysis by the Empire Center based on ratings just released by the Centers for Medicare & Medicaid Services (CMS).  Patients looking for a hospital can now go to the Medicare.gov website and compare the quality of care of hospitals in the country. The overall  rating goes from 1 star (worst score) to 5 stars (best score) and is based on 64 measures of quality.
Out of a total of 180 hospitals, only one hospital in New York State had a 5 stars ranking: the Hospital for Special Surgery in New York City. 12 hospitals scored 4 stars, among them only two of them were located in the New York City: The New York Presbyterian Hospital and the NYU Hospitals Center. 49 of them obtained a 3 stars rating. In NYC hospitals obtaining this score were the Lenox Hill Hospital, Mount Sinai Hospital and New York Community Hospital of Brooklyn, Inc. 58 hospitals in New York State rated two stars. Among them those located in the city were Beth Israel Medical Center, Lutheran Medical Center, Mamonides Medical Center, Metropolitan Hospital Center, Montefiore Medical Center, New York Presbyterian/Queens, North Central Bronx Hospital, St Barnabas Hospital, St Luke's Roosevelt Hospital and Woodhull Medical and Mental Health Center. 35 New York hospitals only got 1 star. More than half of them are located in New York City and include Bellevue Hospital Center, Bronx-Lebanon Hospital Medical Center, Brooklyn Hospital Center at Downtown Campus, Coney Island Hospital, Flushing Hospital Medical Center, Harlem Hospital Center, Interfaith Medical Center, Jacobi Medical Center, Jamaica Hospital Medical Center, Kings County Hospital Center, Lincoln Medical and Mental Health Center, New York Methodist Hospital, Queens Hospital Center, Richmond University Medical Center, St John's Episcopal Hospital at South Shore, Staten Island University Hospital, University Hospital of Brooklyn (Downstate), Wyckoff Heights Medical Center.
The average star rating for New York State is 2.26 that's just before Puerto Rico with 2.00, the Virgin Islands and Guam with 2.00 as well and the District of Columbia that comes last of all of the states with an average score of 1.43.
Picture source: Wikipedia