New York Personal Injury Attorney Jeffrey Bloom listed in The City and State NY 2020 Law Power 100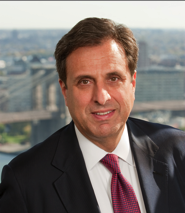 Congratulations to our partner Jeffrey Bloom for being listed as the 19th most politically powerful lawyer in New York in the 2020 Law Power 100. Jeffrey serves as the Co-Chair of the Medical Malpractice Committee and LAWPAC of New York (the Trial Lawyers' political action committee) for the New York State Trial Lawyers Association.  Gov. Andrew Cuomo described the trial lawyers as "the single most powerful political force in Albany".
Jeff has been with our firm since he graduated from law school in 1979.  He is recognized as one of the best personal injury and medical malpractice attorneys in New York and has helped his clients successfully achieve numerous multi-million dollar recoveries.  Among his notable cases, he served as lead counsel representing the Estate of Joan Rivers in a medical malpractice action arising from her death following surgery at an ambulatory surgical center. Jeff also specializes in cases of  cancer patients  who have been misdiagnosed. He was instrumental in the 2018 enactment of"Lavern's Law," which, for the first time in New York, mandated that the statute of limitations in cases on behalf of cancer patients and their families begins to run when the patient reasonably discovers that he/she has been the victim of malpractice.
A 2020 Law Power 100 Reception will take place tomorrow at The Ainsworth Chelsea in Manhattan.