Our New York Personal Injury Lawyers are representing 20 victims of the recent terror attack by a truck driver on a bicycle path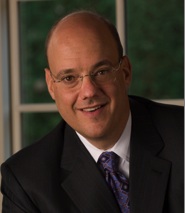 Our partner, NYC Personal Injury Attorney Howard Hershenhorn and his team including Christopher Donadio and Anthony Gair have filed notices of claim against the City of New York, the Hudson River Park Trust and the State of New York for more than $600 million on behalf of 20 individuals who were either fatally struck or injured during the terror attack that occurred on October 31, 2017. The attack occurred on the Hudson River Greenway, a popular Manhattan bike path along the Hudson River.  Our personal injury law firm represents the families of 7 of the 8 bicyclists who were killed by the terrorist, as well as 13 individuals who were injured. Our clients include families and individuals from Argentina, Belgium and New York.
Our New York personal injury lawyers believe that authorities failed to "to implement measures and precautions to prevent vehicles from intentionally entering the bicycle path despite the fact that it was foreseeable". It was foreseeable, based on various prior incidents, including the death of Eric Ng who was killed by a driver on the same bike path in 2006.  In addition, following Mr. Ng's death, multiple studies have shown that necessary precautions were needed to prevent motor vehicles from driving on the Hudson River Greenway bike path. Also, for the past ten years, safety advocates have been asking for the installations of steel bollards and other safety measures to prevent cars and other motor vehicles from driving on the bike lane. The City of New York, Hudson River Park Trust and State of New York were presented with detailed plans to prevent collisions between cars and cyclists on the bike path. Unfortunately, no action was taken.
In 2010, the Department of Homeland Security, in light of concerns that terrorist groups using vehicles to ram innocent people, issued a warning to the City of New York and State of New York about the need to secure public pedestrian and public bicycle areas from motor vehicles. Again, despite this warning, no action was taken.
Read the NY Post article about the filling of the notices