New York Construction Accident Prevention: OSHA proposes more than $272,000 in fines against four New York contractors for safety hazards related to fall protection and scaffolding standards at midtown Manhattan construction site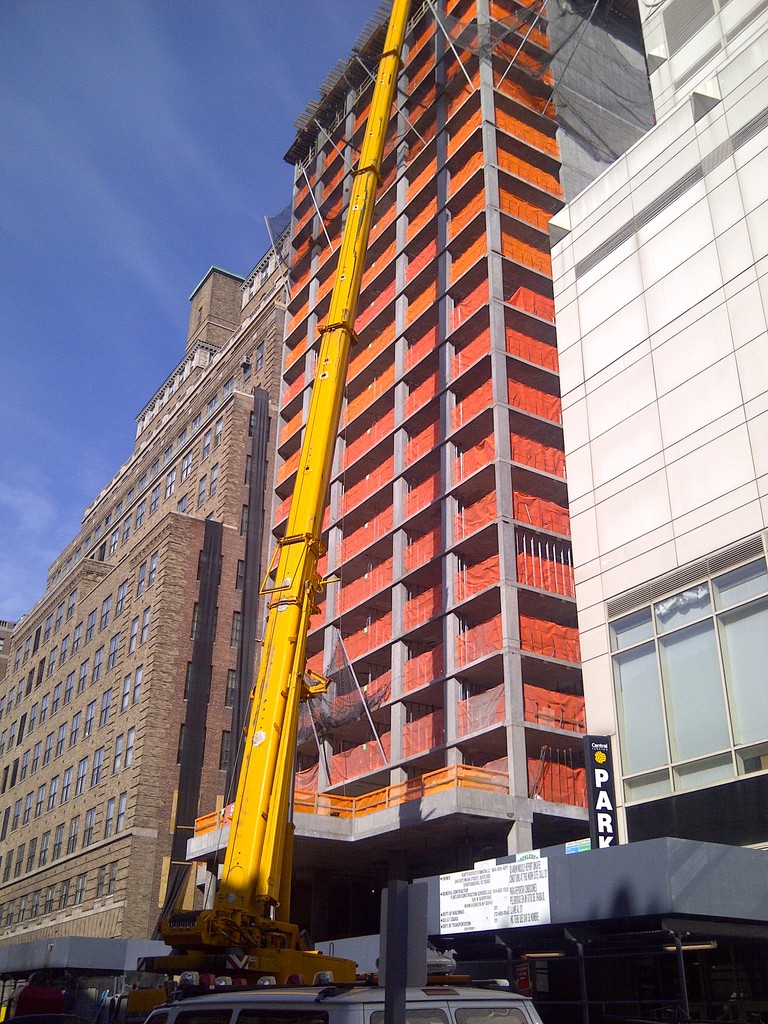 Among all construction accidents, falls are the leading cause of death. Contractors are required by law to protect their employees from falling by supplying and ensuring the use of legally required safeguards that can prevent personal injuries and save lives.
Flintlock Construction Services LLC, the Mamaroneck-based general contractor for the construction of a 23-story hotel in Midtown Manhattan at 325 W. 33rd St. (see picture) did not follow these rules and OSHA proposed a penalty of of $249,920 and cited for seven violations of OSHA's fall protection and scaffolding standards that involved workers exposed to scaffolding accidents and potential fatal falls of up to 26 feet. Flintlock failed to provide and ensure the use of fall protection for workers on the scaffold. The scaffold lacked a safe means of access, the work platforms were not fully planked and the scaffold was not tied off to restrain it from tipping. Flintock also failed to provide training on the hazards associated with erecting scaffolds and failed to have a competent person determine the feasibility of providing fall protection for workers erecting and dismantling the scaffolding. Additionally a scaffold walkway was found too narrow and an anchorage was found inadequate for the fall protection system.
3 other contractors were also cited. V&P Altitude Corp., a Brooklyn-based siding contractor was cited for lack of fall protection; no safe access to the scaffolding; not fully planking the scaffold platforms; failing to tie off the scaffolding; and not locking mobile scaffold wheels and casters. SMK Associates, a masonry contractor, was cited for electrical hazards and failing to provide eye and face protection and Maspeth Steel Fabricators Inc failed to provide training on the hazards of working on scaffolds.