New York Crane Accident: No injury after Crane tips over near the East River in Manhattan
Thankfully there was no injury following the crane accident near the Eat River at the Water Club restaurant. The 20 ton crane, a Grove RT540E owned by Phoenix Marine was doing work on a bulkhead on the south end of the restaurant when workers said it became snagged on a barge support beam and fell over.
The picture shows that at the time of the accident the crane seemed to be proprely set up and its boom was fully extended. Therefore at Gair Gair Conason Steigman Mackauf Bloom and Rubinowitz we think that the load being lifted was too heavy (overloaded) causing the crane to tip.
The New York City Department of Buildings is investigating.
The main causes of crane tip over include overload, loss of center of gravity control, outrigger failure, high winds side pull and improper maintenance.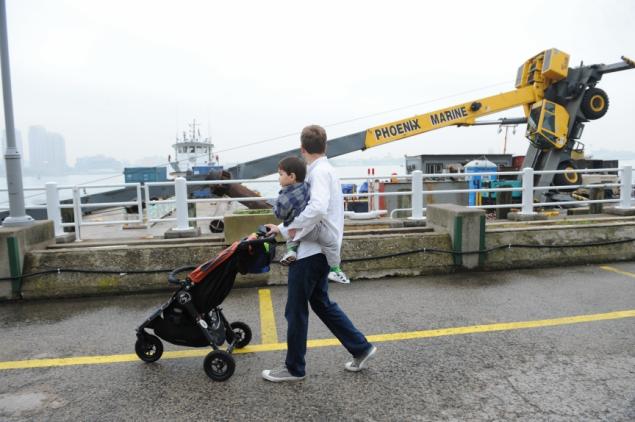 Reference: Daily News,
Photographer: Todd Maise