No more enforcement news from OSHA may lead to an increase in worker injuries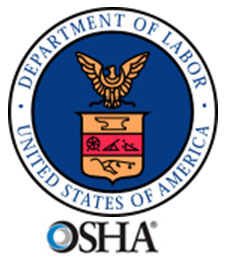 Workers especially construction workers may have a higher risk of getting injured on the job if the Occupational Safety and Health Administration (OSHA) decides to definitely stop releasing enforcement news.  According to a recent article in Fair Warning, OSHA hasn't published any enforcement press releases since Inauguration Day.
Because OSHA doesn't have enough inspectors to cover all US workplaces, news releases related to penalties and enforcement of workplace safety are a powerful tool to prevent employers from committing safety violations. Usually the agency releases between 30 and 50 of  these type of announcements every month.  It has been a month and half since Trump was installed as the American President and not one single enforcement news has been released by OSHA. The same happened to the Wage and Hour division of the Labor Department which was previously releasing news on back wages paid to employees. Fair Warning contacted both OSHA and "Wage and Hour" to ask them about this six weeks period of silence but none of them replied.  Despite news releases being halted officials at the Labor Department have confirmed that OSHA inspections are still going on. An explanation for this silence may be the still ongoing and longer than usual transition at the Top of  the Labor Department. However looking at the past, never has such an interruption of news releases occurred during a change of presidency at the White House.
The policy of the Trump administration to fail to release enforcement news regarding unsafe work conditions is clear evidence that the Trump administration is not following through on campaign promises to protect the average middle class worker. Additional efforts to scale back or to delay workplace regulations are under way.  For example two days ago,  the Labor Department just proposed to delay a regulation aimed at protecting construction workers from beryllium, a toxic metal. Things are only going to get worse as evidenced by the proposed cuts for the EPA.