NYC Personal Injury Attorney Ben Rubinowitz appointed NITA Board Chair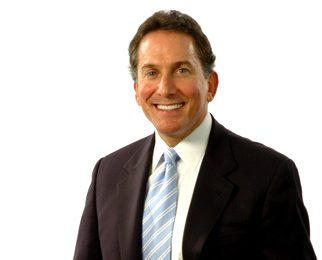 Our Managing partner, New York Personal Injury Lawyer Ben Rubinowitz is the New National Institute for Trial Advocacy (NITA)] Board Chair. He succeeds L. Joseph Loveland and will hold this position for two years. He was introduced as the new Board Chair at the NITA Board's annual meeting on April 25-26 at the organization's headquarter located in Boulder Colorado. During the meeting, three new members were also elected to the Board of Trustees: Judge George C. Hanks, Jr. of Houston, Daniel M. Kotin of Chicago, and Whitney M. Untiedt of Miami.
State of the Art Advocacy Programs
A non profit organization created in 1969, NITA is made up of a volunteer network of lawyers, judges and esteemed advocates across the globe. Based in Boulder Colorado since 2010, the organization provides top level advocacy programs that give attorneys the opportunity to learn and practice skills such as taking depositions, making opening and closing arguments, examining witnesses, and more.  NITA courses are being taught all over the US and internationally. The Boulder Education Center offers 6 meeting rooms that can be configured into courtrooms with tablet review and recording, providing lawyers a chance to learn and develop their skills in a safe environment without the stakes of a real courtroom.
Ben has been teaching trial advocacy skills at NITA for many years and was introduced as a Board member in 2008.  At the Board's annual meeting he welcomed Judge Hanks, Dan Kotin, and Whitney Untiedt to the NITA Board of Trustees.  "For decades, NITA has been the premiere organization for teaching advocacy skills to trial lawyers. Its superb staff and dedicated faculty continually devote their time, energy and talent to provide this training throughout the world. We are delighted to welcome Judge Hanks, Dan Kotin, and Whitney Untiedt to the NITA Board of Trustees. We are humbled and honored by their willingness to serve, and we are delighted to welcome them" he said.
Learn more about NITA