NYCHA worker dies in NYC elevator accident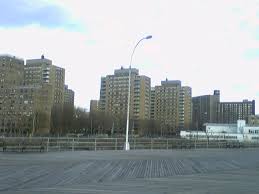 An elevator mechanic died in an elevator accident in New York City on Friday. The accident happened at the Coney Island Houses in Brooklyn, a public housing development belonging to the New York City Housing Authority (NYCHA).   54 year old Igor Begun, was working in the elevator machine room of the building located at 2926 W. 25th St when he was apparently electrocuted to death.
NYPD and NYCHA are still investigating the causes of the fatal accident. The report from the medical examiner will provide more explanation on the exact cause of the death.
Igor Begun was alone when the accident happened. Another elevator worker who was doing some maintenance work in the lobby found him unconscious in the elevator machine room. He was later pronounced dead.
Michael Alpin, an organizer for the International Union of Elevator Constructors, Local One, New York & New Jersey (Local 1 IUEC), told the Gothamist that most mechanics working on elevators in New York weren't sufficiently trained or didn't have a proper license. In the U.S. 34 states have laws requiring elevator mechanics to be trained and licensed in order to perform their activity. New York State is still one of the few the states that doesn't require elevator mechanics to have a license. Right now in New York anyone can be an elevator mechanic said Alpin. He also added that an Elevator Safety Act is urgently needed in New York and that many elevator accidents could be prevented if elevator mechanics were trained and licensed (see previous article the the Gothamist).
Friday's elevator accident happened few hours after The NYCHA announced reforms at their elevator division (see previous blog).
Picture: Coney Island Houses, courtesy of Wikipedia