One child dead and another one seriously injured after being hit by the van driver who dropped them at school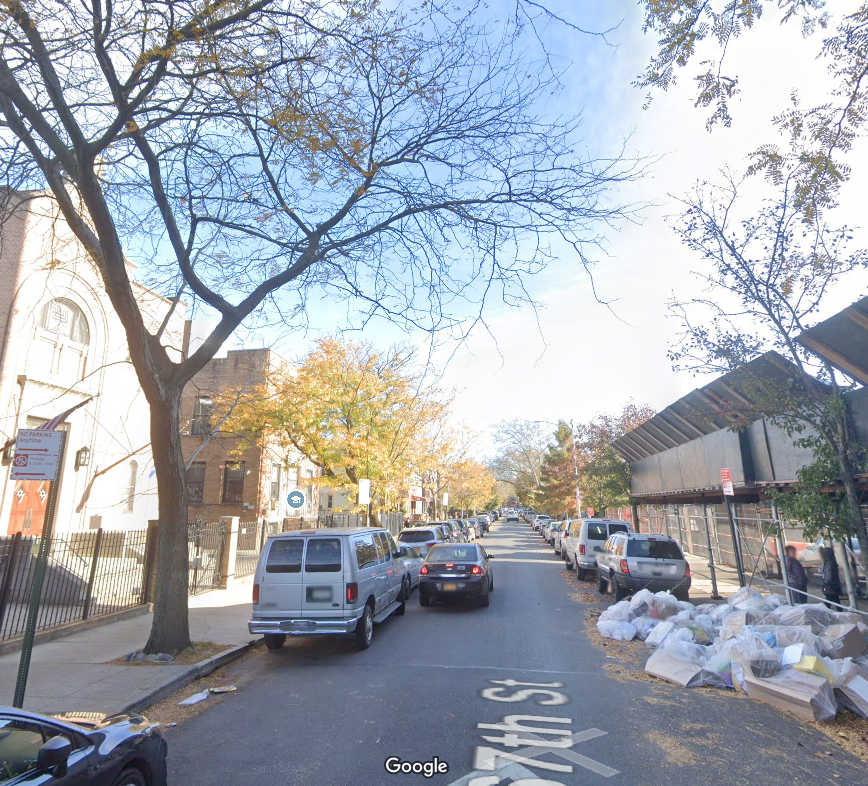 a 4 year old pedestrian died and a 6 year old suffered serious injury in a dramatic accident that occurred on their way to school. The accident occurred yesterday morning around 9:15. The two children had just been dropped in front of Yeshiva Ketana of Bensonhurst on 67th Street near 20th Ave (see Google map picture on the left)  by a 76 year old van driver who then ran over them. The investigation is still ongoing to find out exactly how the accident occurred.  The driver of the van apparently did not realize he hit the children and left the scene of the accident.  The two boys were transported to the hospital where one of them was pronounced dead. The other one survived with serious injuries. The driver of the van returned later to the scene of the accident and was questioned by the police. According to preliminary investigation, the children found themselves in the street in front of the van instead of being on the sidewalk. The driver told the police he didn't know that he hit the children and he was not charged. City records however show that since 2016, the driver accumulated two red-light camera and two school zone speeding tickets.
Another 4 year old child was injured in a car accident in Brooklyn on Saturday evening…
According to the Gothamist, the young pedestrian was in the crosswalk on Ocean Avenue when a driver heading westbound on Parkside Ave hit him.   The accident occurred around 9:00 pm. The boy was transported to the hospital in serious condition. The 50 year old driver stayed at the scene of the accident and so far has not been not charged.
… And a Bronx pedestrian died in a hit and run accident hours later
The Saturday night accident occurred just a few hours before another pedestrian was fatally hit by a hit and run driver in the Bronx. The pedestrian was found unconscious with serious head and body trauma on the service road of Bruckner Boulevard.