One hard hat dead and 3 injured after wall collapses at Manhattan construction site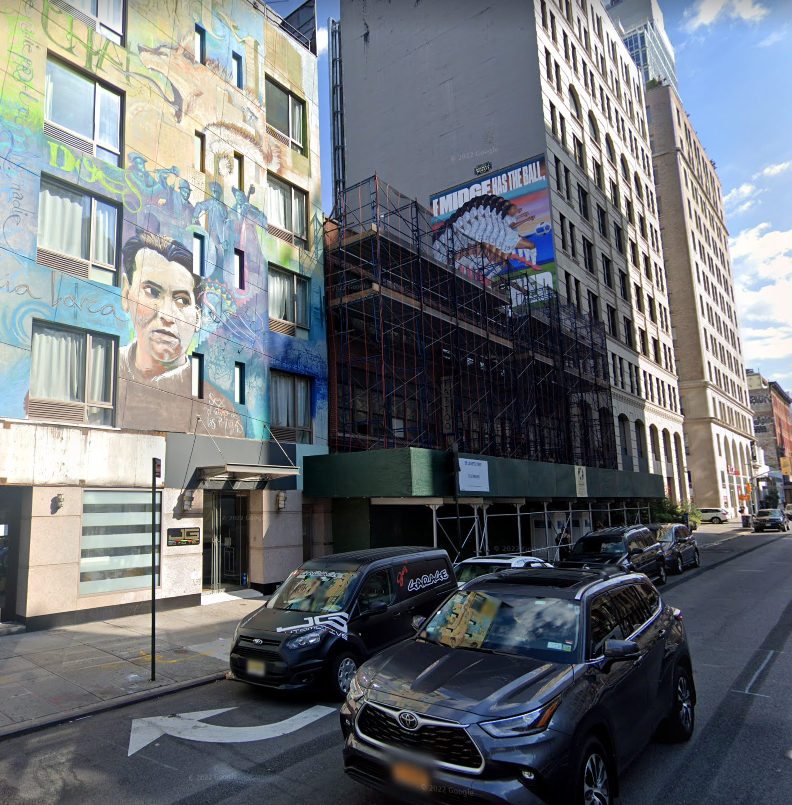 A construction worker died and 3 others suffered personal injury after a wall collapsed at a Manhattan construction site located at 126 Lafayette Street near Canal Street.
The accident occurred on Tuesday around 1:00 pm. Workers were demolishing a 3-story building. They had already demolished the third floor when a rear wall collapsed, burying a 64-year-old worker under a mountain of rubble. Two other workers tumbled from scaffolds and another one was also injured.
Firefighters arrived quickly at the scene and used  their owns hands and hand tools to remove the victim from the rubble. The 64-year old worker was rushed to the hospital where he later died from his injuries.
Two other workers were also transported to the hospital and another one was treated at the scene of the accident.
The wall collapsed after a support beam that was overloaded collapsed and made a hole in the floor through which the debris fell all the way to the first floor
The workers were employed by RJB Contracting Carting located in Woodside, Queens.
The construction site had a previous history of safety violations and was issued a stop work order by the NYC Department Of Buildings a month ago for multiple safety violations.
DOT inspectors found that the first floor was overloaded with 50 tons of construction material and that hazardous fixtures and material were not removed from the site before the demolition started.
Additionnally a construction shanty was built out of material that was not fireproof, tarps were unsafely hanging from scaffoldings and the demolition plan was not followed.
All the above violations were addressed and construction workers were back at work 3 days later.
This accident is the first fatal construction accident in NYC for 2023. Last year 22 hard hats died in accidents occurring on New York City construction sites making 2022 one of the most deadly years for the New York Construction industry.