2 people died and 3 were injured including one critically after being hit by reckless and drunk drivers in NYC this last weekend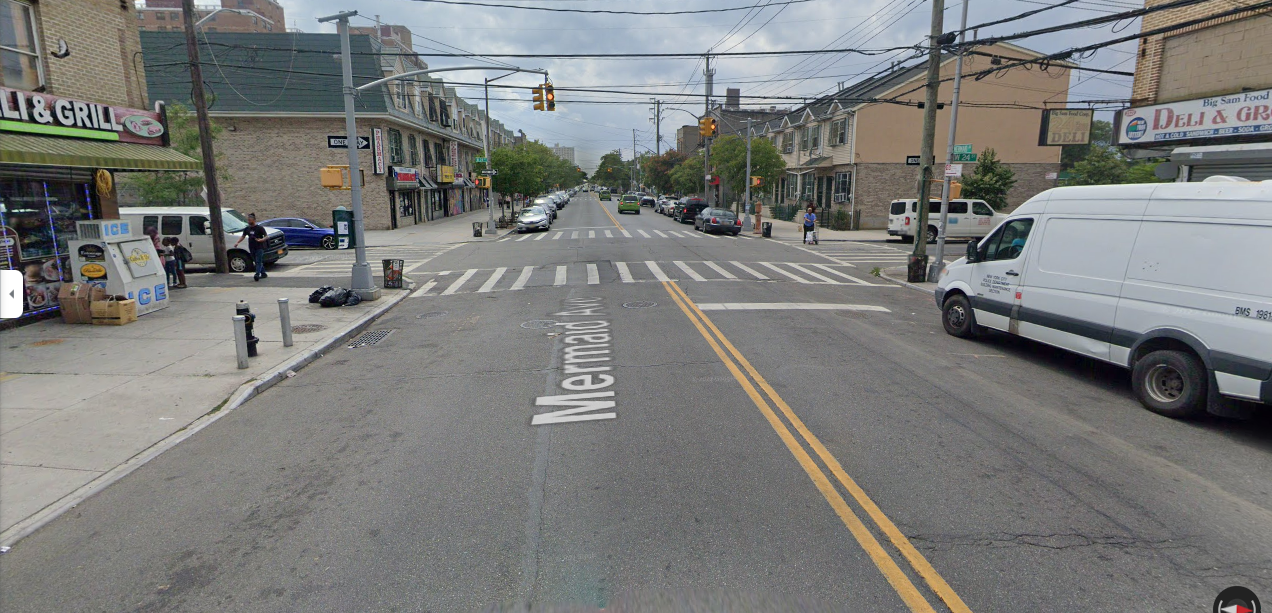 Several  people were seriously injured or died in car accidents in New York City this last week-end. 2 pedestrians died. One cyclist was critically injured. Another pedestrian suffered serious injury and one motorist suffered minor injuries, all caused by reckless driving.
Young mother killed by drunk driver
The carnage started on Friday night with the death of a 23 year old pedestrian, identified as Tecinna Bahadur. The young mother was killed by a drunk driver on on the Van Wyck Expressway Service Road near 107th Avenue in Jamaica, Queens. The driver who killed her was identified as 41 year old Athony Ramjit. He was arrested by the police and charged with DWI  (read more in 1010 WINS).
Mother of 6 killed while shielding her son from hit-and- run driver who ran a red light
A few hours later another mother died and her son was seriously injured in a hit-and-run car accident in Brooklyn. 41 year old Tamika Richards and her 18 year old son, Rayquan Parker, had just stepped out of their house in Coney Island and were walking to their local deli when they were struck by the driver of a red pick up truck who ran a red light. The driver never stopped.  The accident occurred at the intersection of Mermaid Ave and West 24th Street in Coney Island, Brooklyn (see Google picture).  Mother and son were crossing Mermaid Ave when they saw the red pick up truck running the red light and coming toward them. The brave mother screamed at the driver to stop and put herself in front of her son to shield him.  The son remembered being under the truck and then trying to give CPR to his mom. Unfortunately she did not survive. Her son suffered multiple injuries to his pelvis, wrist and ribs and has been in and out of surgery. Tamika leaves behind her 6 children and one grand child. The police are still looking for the driver of the red pick up truck. (read more in the NY Daily News and  ABC7)
2 off duty cops arrested for hit-and-run and DWI
Later on during the night, at 3:50 am on Saturday morning, an off-duty NYPD officer identified as 33 year-old Jonathan Altamirano, rear-ended a car driven by a 70 year old man and took off. The victim suffered neck and back injury. Altamirano was identified as the hit-and-run driver and was later on arrested and charged with leaving the scene of an accident that caused injury. Another off duty cop, 40 year old, Nerys Ramires, was arrested in Inwood around 5:00 for driving while intoxicated.   (read more in 1010 Win)
Citi Bike rider critically injured by hit-and-run driver
A day later, early Sunday morning, another hit-and-run driver critically injured a Citi Bike rider in Manhattan. The accident occurred at the intersection of West 51st Street and 11th Avenue around 6:45 am . According to a witness the driver who struck the cyclist got out of his car, looked at the injured cyclist and fled on foot.  The cyclist was rushed to the hospital in critical condition. The police are still looking for the driver.  (read more in the NY Post)