Police look for hit and run SUV driver who killed 37 year old dad in the Bronx on father's day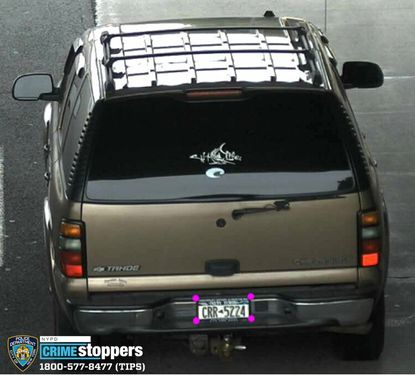 A pedestrian was killed in a hit and run accident in NYC on father's day. Christopher Nieves, a 37 year old dad was struck by a brown 2004 Chevy Tahoe with a New York plate reading CRR 5224 and a sticker that says "Salt Life" on the rear window.  The police are now looking for the person who was behind the wheel of this SUV. The accident occurred a little bit after 6:00 am on father's day. Christopher Nieves was trying to hail a cab when he was struck by the SUV speeding down the street. The driver never stopped. At the time of the accident, Christopher was with two friends who tried to pull him back when they saw the SUV but it was too late.
Nieves was rushed to the hospital but he couldn't be saved.
Anyone who has information about the driver can contact Crime Stoppers at (800) 577-TIPS.